Today I want to tell how to sew a blouse from a thin fabric – cheesecloth dress. My daughter really likes things from such a thin and pleasant to the touch fabric. I sewed many times from such a fabric. There are some features in how to work with it. But clothes made from cheesecloth are very elegant and beautiful.
Everything is possible to sew with your own hands, if you want to. You just need to consider the features of the fabric that you like. For example, in this case, I sew from cheesecloth. The peculiarity of this fabric is that it is not very dense (loose), so the seams in the blouse must be reinforced with interfacing.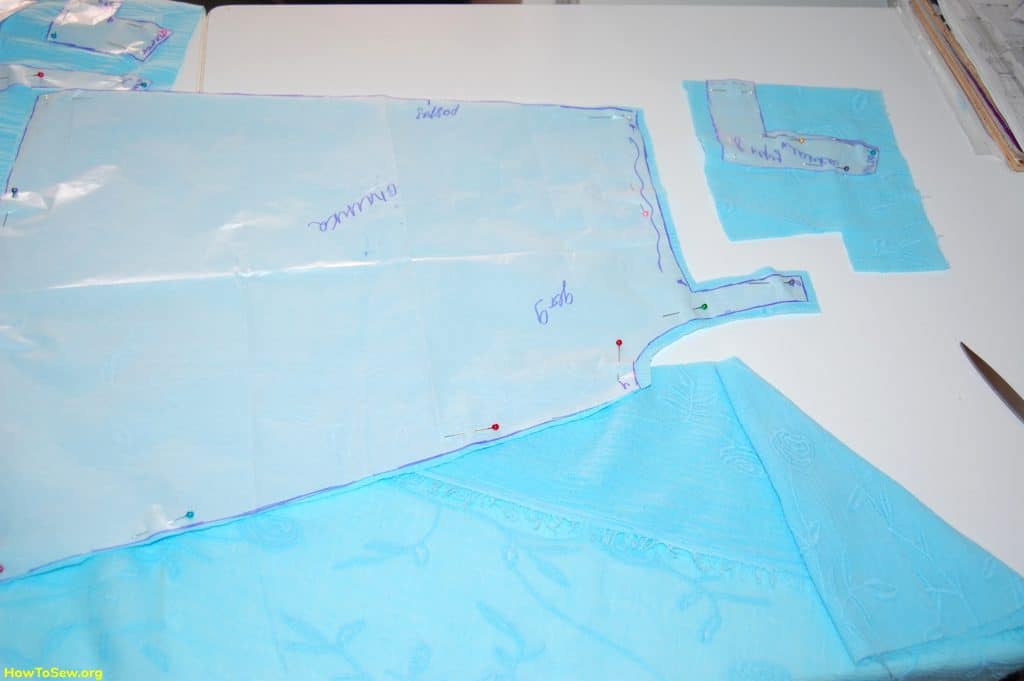 Important places in my blouse are the back button fastener and the yoke in front. In the photographs these places are visible:
The clasp looks like a slot in the whole back, wrapped with a narrow strip: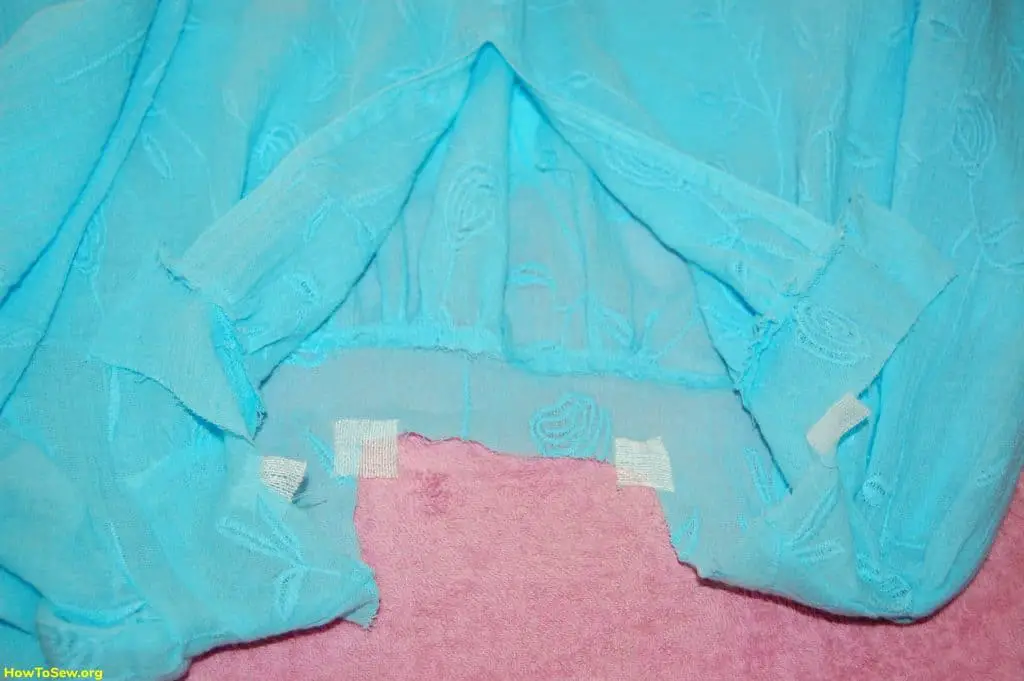 These photos will help you when I sewed the blouse myself, I took pictures of all the steps
The coquette will be double, so the seam can not be processed on the overlock. Everything will hide under the inside of the coquette. I made the inner yoke the same as the outer one, only from a denser fabric – plain batiste.
Then you need to sew the shoulder seams, then process the neck and process the fastener:
Sleeves need to be tucked up and stitched. Insert gum. I inserted a thin one – 0.5mm wide.
We can say that we are already finishing sewing a blouse for a girl. The last stage – you need to smooth and sweep the entire yoke around the perimeter and stitch with threads in tone along the edge of 0.3cm. At the ends of the fastener it is very inconvenient to make turns when sewing on a typewriter. I do this: at the corners I thread and pull in the right direction when I am scribbling in such places. Helps a lot. Here is a photo: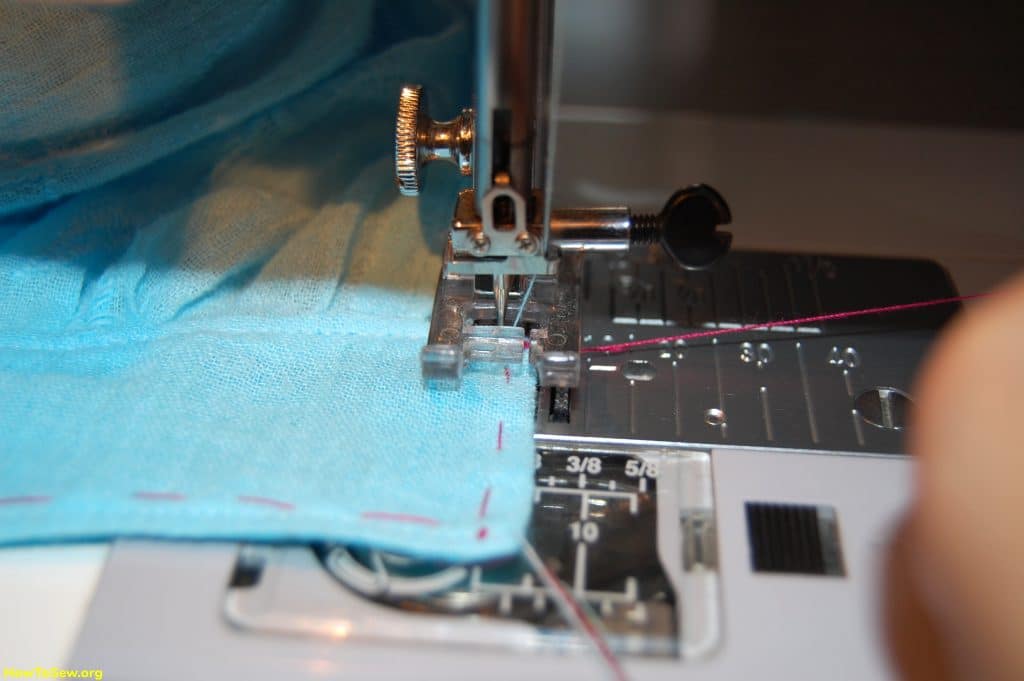 Here is such a nice new thing. Her daughter loves her very much. This blouse is very suitable for school sundresses. I recommend that all schoolgirls get the same.
Another very interesting point – I want to tell everyone who sews for himself and his children. Do not discard leftover fabric after sewing. Choose large pieces and put them in the bedside table for sewing. Now I will tell you why:
The first is that a child can tear a thing, then you can fix it by using pieces of fabric from sewing.
Second – it is possible to lengthen a thing with the help of these pieces of fabric.
Here, for example, I extended the sleeve of a gauze blouse with such residues from sewing. At first it was elastic sleeves. Then I finished the cuffs and set the buttons. The length of the sleeves increased, and the daughter wore this blouse longer.