What You Need to Know About Chiffon Fabric
If you're interested in learning more about chiffon fabric, you've come to the right place. This article will cover the benefits and drawbacks of this type of fabric. It will help you understand its use and care and what makes it such a popular fabric.
Here are some tips for making the most of this fabric. Read on to learn more! Listed below are some of the best tips for chiffon fabric care.
What is chiffon fabric?
What is chiffon fabric? Chiffon is an incredibly versatile fabric, made from a wide range of materials. It was first produced in France and the industrial age quickly expanded its production all over the world. In the United States, chiffon was commonly made of silk. However, as the Industrial Age progressed, American fabric manufacturers began replacing silk with nylon. While nylon was once hailed as the miracle fabric, it soon discovered serious drawbacks.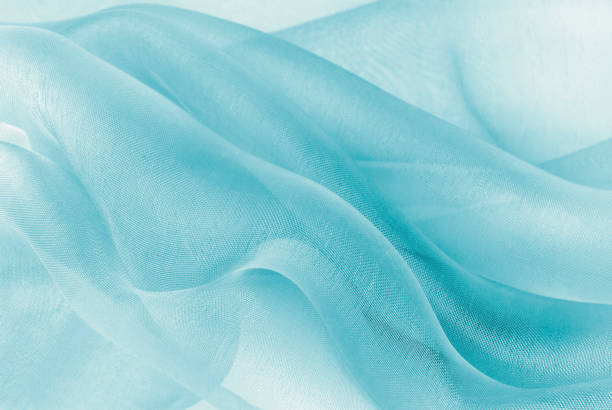 Chiffon fabric is a transparent, thin, and light material used to create a slinky and lightweight garment. It has excellent air permeability and durability. It's soft to the touch and looks elegant but isn't easy to fold. Chiffon fabrics are often made with silk and aren't prone to stains or wrinkles. This fabric is a versatile choice for clothing, including dresses, skirts, and accessories. Chiffon is also a beautiful option for bridal gowns and wedding dresses.
Chiffon is not a good candidate for hand sewing since it doesn't hold its shape well. It also doesn't respond well to fabric stabilizers, so a sewing machine should be able to stabilize it properly. Chiffon is also slippery and easily snagged, but it's easier to work with than you might think. If you have sewing experience, you might consider buying a microtex needle to use with chiffon fabrics.
What is chiffon made of?
Chiffon is a lightweight, lustrous fabric that is commonly used for lightweight, luxurious garments. However, it can be delicate and requires special care to prevent slipping and tearing. Chiffon fabric is typically used for draping purposes and needs to be paired with synthetic fabrics for durability. Read on to learn how to care for chiffon and how to make the most of this feminine fabric.
Chiffon fabric has an extremely delicate appearance, making it suitable for special occasions. Because it holds dyes well and drapes smoothly, it is most often used in special occasion clothing, such as sundresses and wedding gowns. It is often used for baby-doll sleeves on sundresses and dresses and is also used for lingerie. Chiffon is typically lined, but linings can be made from other fabrics that are equally opaque.
There are two main types of chiffon fabric: silk chiffon and polyester chiffon. Silk chiffon has a rough feel and is a natural fibre, while cotton chiffon is smoother and opaque. While both types of chiffon are light and floaty, they have different characteristics. Whether you choose cotton or silk, be sure to avoid ironing chiffon fabric, as heat can damage it.
The benefits of using chiffon fabric
The benefits of using chiffon fabric as a fabric for bedding include the fact that it regulates temperature naturally and wicks moisture. The thin, lightweight fibers of chiffon allow for better air circulation, so you don't have to change your duvet in the summer or change your sheets in the winter. Chiffon is also mildew-resistant, making it an excellent choice for bedding.
When sewing chiffon, make sure to pre-heat the iron and preheat it before you begin. You can also lay the chiffon out flat on a large table before you begin. This will increase stability during the cutting process. If you plan to use a sewing machine, make sure to change the tension to prevent bunching. A fine spray of starch can also help avoid slipping.
Another benefit of chiffon fabric is its sheer nature. Its light weight and transparency make it suitable for many kinds of clothing. Chiffon is usually made from cotton, nylon, polyester, or silk, but it is also available in polyester and rayon. Chiffon has a slippery feel, so it can be difficult to work with, but it lends a soft, feminine look to any ensemble.
Chiffon fabric is more environmentally friendly than many other fabrics. Because it's made from silk, it is naturally breathable, and it consumes perspiration. Unlike synthetic fabrics, chiffon made from silk is also biodegradable, preventing waste in landfills around the world. These factors are just a few of the reasons why silk chiffon is better for the environment.
The cons of using chiffon fabric
Although chiffon has many advantages, it does have a few drawbacks. Chiffon is a lightweight fabric with a low drape. Because it is a loose fabric, it is susceptible to sagging and tearing. It also retains static charges, which can be uncomfortable. The best way to store chiffon garments is to keep them flat and folded. Chiffon is also easy to wrinkle and is expensive to buy. It also takes more energy to maintain, which makes it an unsuitable material for winter clothing.
Because of its light transparency, chiffon is best used for garments that need lining. Chiffon without lining requires a French seam for a neater finish. In addition, chiffon tends to fray. If you don't have a lining, you will need to add a lining or sew it into a dress without lining. Regardless of its light and breezy look, chiffon fabric is a great option for summertime sundresses, scarves, and more.
Chiffon is slippery, so long stitches may cause it to bunch up. To prevent this, use tissue paper between layers. Always hold your fabric when sewing, and use spray starch to stabilize it. Depending on the fiber content, silk chiffon may require dry cleaning. Other chiffons may be washable. Before washing and sewing chiffon, read the care instructions. If the fabric is too slippery, you may have to resew it.
History of chiffon fabric
Chiffon fabric was invented in the late 1700s and was made primarily of silk, but in 1938 a synthetic version was developed. This was the first polyester chiffon, and the fabric quickly became popular, emulating the softness and "silkiness" of silk. Despite its name, chiffon is not the same as georgette, which is another popular fabric. It is a highly decorative fabric that is lightweight and surprisingly affordable.
Chiffon fabric has many different properties and has a slinky, shiny appearance. It is commonly used for evening gowns and ball gowns. These dresses feature a strapless bodice and a sheer skirt that cascades to the floor. Chiffon fabrics are very popular in traditional Indian attire. And because of their ability to hold dye and drape beautifully, they are often used for vibrantly colored wrapped dresses and scarves.
Chiffon's history can be traced back to the French aristocracy. During the mid-nineteenth century, chiffon was the favored fabric for the upper class. It quickly became synonymous with wealth and luxury, spreading to the United States. This luxury fabric quickly rose in popularity, and today, it's widely used for tops, pants, evening dresses, and wedding gowns.
How to care for and clean chiffon fabric?
Chiffon fabric is often used for home decor and fashion and has a shimmering look that allows light to stream through windows. It's also a popular choice for traditional Indian dresses, and its smooth drape and ability to hold dye well makes it an attractive choice for wrapping scarves and dresses. How to care for chiffon depends on the type of fiber used to make the fabric.
To care for your chiffon garment, place it face down on an absorbent cloth, such as a towel. If you're worried about a stain coming out, you can sprinkle talc on the spot, and then blot away with a clean towel or cloth. In addition, wax stains and gum stains can be hardened with ice, which helps remove them.
When washing chiffon garments, try to avoid excessive heat. High heat can damage the fibers, so it's best to wash chiffon garments in cool water, although warm water is fine too. For best results, choose clothing made from similar colors or dyes. Chiffon is a durable fabric that can withstand high humidity. However, if you're worried about the fading, you can try to dry them naturally.
When washing chiffon garments, use lukewarm water and a mild liquid detergent. For delicate garments, you should only use a hand wash cycle. Then, lay the garment flat to dry. To prolong the life of your chiffon garments, it is important to wear the garments before washing. This way, they'll look as good as new!
---
FAQ
Main chiffon fabric colors
yellow
white
pink
red
grey
purple
blue
black
green
Main chiffon fabric brands
TELIO
Sophia-Art
Robert Kaufman
Cotton + Steel
Fabric Merchants
Ambesonne
Lunarable
Michael Miller
APC Fabrics
eLuxurySupply
SanVera17
ben textiles inc.
Spoonflower