I sewed my first winter children's jacket for my daughter when she was about two years old. The top of this warm jacket is a quilted fabric, then another layer of padding polyester and a fleece lining. Children's jackets are more difficult to sew than for example a sundress. However, it is very possible that you will like this occupation, and in the future you will sew warm clothes for your children. One has only to start …
In sewing children's jackets there is nothing too complicated and scary, you just need to sew two or three jackets and skillfully combine this whole design. The main fabric is one, the lining is two. And the insulation is three. You can sew the insulation together with the lining or the main fabric, and thereby speed up the assembly process a little bit.
So a little more about our winter children's jacket: my daughter loves wide armholes in warm clothes, they do not impede mobility when playing outdoors. On the belt I inserted an elastic band. And below I made a drawstring so that it would not blow out by the wind. At the bottom, there were ties first, and when we went to the garden, I set my feet so that my daughter would not be tormented with tying.
I want to tell a little more about the upper fabric for our children's jacket – this is quilted fabric. Its principle is layering, there is such a sandwich: the upper main fabric, then synthetic winterizer and non-woven. All this is quilted with a decorative pattern, all are sewn at the same time. The pattern is very beautiful and the fabric itself with a pearl overflow. But!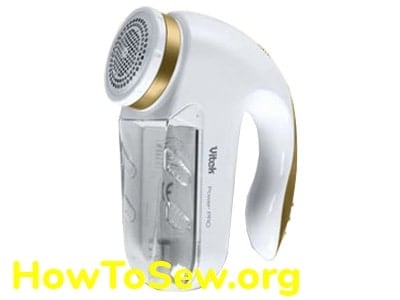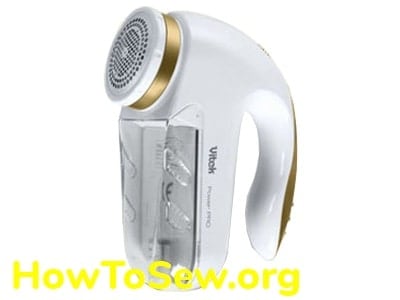 The top of this quilted fabric is very thin, and therefore white synthetic winterizer spools often formed on the surface of the product, I cut them with a spool clipper. This thing was very useful to me. Here's how she looks live:
In general, this upper fabric did not repel water well. I realized that one beauty in a children's jacket is not enough. It should also be practical. Now buying this kind of fabric for outerwear I always look at the density of the upper fabric, the quality of raincoat fabric or taffeta, which will directly collide with water, wind and cold.
Even when sewing my warm jacket, I added an additional thin layer of synthetic winterizer, since quilted fabric has one significant drawback – when quilting, a large number of holes from needles are formed, so such fabrics do not hold heat well. To insulate the product, I inserted an additional layer of padding polyester. At the seams, I sewed it joint to joint with a zigzag stitch so as not to seal the seams. Then she sewed in different places to the wrong side of the main fabric with small stitches.
So the top is a quilted fabric, inside is a thin synthetic winterizer, the lining is a dense fleece. Also, as you can see from the photo, I had a little lack of fabric, and there was a drape on hand, I decided to combine quilted fabric and drape. The color was more similar, but the camera misinterpreted with a touch :)) The front plate and the insert on the hood are draped inserts.
The jacket is decorated with beadwork and sequins in the shape of a flower. The buttons are large, the daughter quickly learned to fasten and unfasten them herself :)). For kindergarten it is very useful when the child himself can get dressed.
The special pride of this jacket is the hood. He fastens on five small buttons. There is a rather large collar on the jacket, but I wanted to have a hood from the wind, drizzle and all kinds of bad weather. I took a regular hood pattern and increased the side parts in length by almost 2 times. And when I collected it, I inserted a rubber band-drawstring in these places. Thus, the hood became large enough so that the turn-down collar felt "comfortable" in his company, and the jacket began to look "adult". No ties and fasteners for buttons in front of the child's mouth, only a long knitted scarf to wrap the neck and hood of the wind. In these photos you can see the model of this hood and its fastening to the jacket:
A fleece hat was sewn to this warm children's jacket. She is pink in color with natural black fur decor. Another was a long striped black and pink scarf. The result was a very nice kit. That's probably all.