The Benefits and Disadvantages of Satin Fabric
What is the satin fabric? What are its benefits? Read on to learn more about this fabric. It is known for its rich, shiny finish. Because of its waving process, satin fabric has two sides: shiny and dull sides. Using satin is an excellent choice for creating high-quality clothing and accessories.
Regardless of what you plan to wear, satin will add a touch of sophistication to any ensemble. Here are some of the benefits and disadvantages of satin.
What is the satin fabric?
Satin is a highly versatile fabric with a smooth, shiny surface. Initially, the satin fabric was only worn by the upper class, but its versatility has now spread to other parts of the world. It is widely used in apparel, including lingerie, bridal gowns, boxer shorts, shirts, and other fabrics. Since it is made from a long filament of silk, satin is a luxurious material that looks great draped.
Historically, satin is a fabric that dates back to the medieval Chinese. The word 'Satin' came from the Arabic word 'Zaitun', which was also a port city in China called Quanzhou. The satin fabric eventually made its way to the Middle East and Europe and was coveted by royalty and the clergy. The Italians were the first western countries to make satin, and it soon became popular throughout Europe.
Today, satin fabric is used for home decoration, such as bedding sets and ornaments. The two types of satin fabric are different in their density. Silk satins are preferred for formal wear, while cotton satins are ideal for nightgowns and bed linens. There are many uses for satin, and the sheer, luxurious material can enhance any outfit. So, what is the satin fabric? and how does it look? We'll explain more about these fabrics below.
What is satin made of?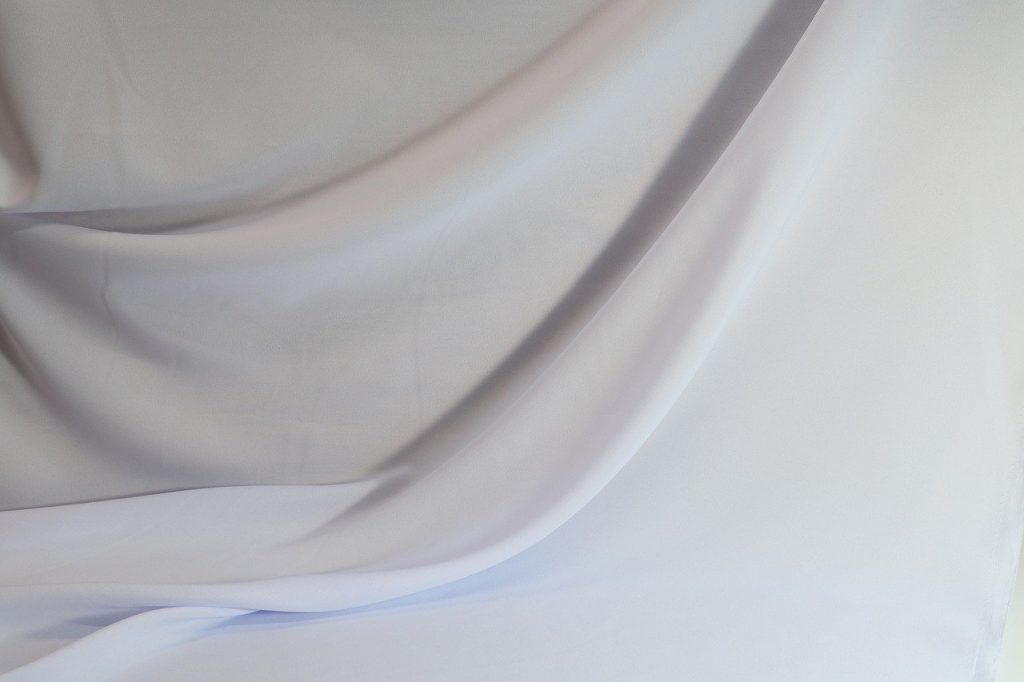 Luxurious fabric with a fascinating history, satin has been used for centuries. Its origins date back to the 12th century in China. In the 12th and 13th centuries, it was imported to Italy by Arab merchants, and it became an expensive luxury used for royal clothing. With the invention of the power loom, the satin fabric became more affordable for the general population. During the early 20th century, the satin fabric became an essential part of many important buildings and palaces.
Satin is made of silk, rayon, and acetate. Antique satin is made from unevenly spun yarns. It is heavier than other types of satin and is typically woven into a five or eight-harness weave. On the other hand, Baronet satin uses rayon warp threads and cotton weft for its lustrous look. This fabric is commonly used in wedding gowns, bridesmaid dresses, evening dresses, and prom dresses. In addition to being used for apparel, satin is available in various quality levels.
While satin is a popular choice for apparel, it is also highly functional. It can absorb moisture and maintain a pleasant physiological body temperature in winter and low thermal conductivity in summer. Another reason for its popularity is that it doesn't crease and is hygienic. Because it's made from natural fibers, satin can be a greener option. And it doesn't cause any allergy-inducing side effects.
The benefits of using satin fabric
There are many benefits of using satin in your handmade craft project. Satin is very slippery and can cause puckered seams. It also attracts fewer dust particles than most fabrics, making it a good choice for those susceptible to allergies. Because satin is so delicate, it's a good idea to avoid washing it by machine. In addition to that, satin requires extra care when drying and washing it. Here are a few tips to make sewing with satin fabric a success.
One of the essential benefits of satin is its stunning shine. This fabric incredibly reflects light. It looks beautiful when draped, giving it a dazzling sheen that attracts people. The shimmering effect that satin produces is built up by the threads that are woven into the fabric. This gives satin a texture that is unlike any other. This gives it a luxurious appearance that will draw people back for more.
Other benefits of satin fabric include its soft finish. Among them, it is often used for bridal gowns. The silk and rayon fibers used in the satin fabric are very lightweight and are, therefore, suitable for loose-fitting clothing. However, this limited use limits the versatility of satin. It's also tricky to sew with satin, so it's essential to take special care when working with it. Use sharp scissors or a rotary cutter when stitching with satin fabric.
The cons of using satin fabric
Despite the luxurious look of satin fabrics, maintaining and cleaning them can be challenging. The fabric is delicate, and regular machine washing can damage it. You may need to hand wash it or use special detergents to avoid damaging it. Besides, satin is quite expensive. Compared to other fabrics, satin costs at least twice as much as cotton sheets. For this reason, if you want to buy a satin bedsheet, you should think twice before buying it.
The pros of using satin are its affordability and the luxurious feel. Although it costs more than other fabrics, it gives a beautiful drape reasonably priced. However, there are also some cons. Because satin fabric can be slippery on the front, seamstresses need to use a sewing frame to keep it in place. Otherwise, the needles can snag on the material and crooked hemlines.
The cons of using satin fabric: Although satin is a luxurious fabric, it was initially designed for royal garments and interior decoration. However, the satin fabric was not widely available in the 1800s and is still associated with luxury among working-class people. But these days, satin is commonly used for fashion and house decor. With its luxurious appearance, you can bet that it will make people want to buy it again. If you're looking for an inexpensive and luxurious fabric for your next project, satin is a great option.
History of satin fabric
Historically, satin originated in China, where it was first used to make clothing. It is a form of weaving, not silk or cotton, and the fabric's secret technique was passed down to China through trade routes. It was later available throughout Europe and Asia, including the Americas. At that time, satin clothing was reserved for the aristocracy and the church, but it quickly became popular in the Western world. Today, satin is widely used for apparel and home decorations, and it remains associated with luxury.
Satin has a rich history. It was used to make furniture for the French king Louis XIV. Until the late 1800s, satin mainly was used for upholstery and lining women's clothing. In the beginning, satin had an unpleasant association with prostitutes, but the rise of fashions and journalism changed that perception. Satin is still used in lingerie, including nightgowns, blouses, and evening gowns.
The first known use of satin fabric was in the Chinese Middle Ages. Textile was imported to the Arab world and Europe during the Yuan dynasty. During the Middle Ages, it was used for high-end clothing and was the preferred material of the rich. It was also used for upholstery and bedsheets, as well as for sophisticated wedding gowns. And today, satin fabric is still considered a luxurious fabric.
How to care for and clean satin fabric?
If you consider buying a satin fabric for your home, you will need to follow specific guidelines to keep it looking its best. The first step in cleaning satin is to determine the type of material it is made of. Typically, satin is made from silk or acetate and is not safe to be washed in a conventional washing machine. Instead, it should be hand-washed using gentle soap and cold water.
Whether your satin fabric is made from silk, polyester, or wool, it is essential to follow proper care instructions. Using hot cylinders during production will enhance the glossy finish of the fabric. Always dry clean satin, as wet cleaning can damage its delicate nature. It is also essential to keep the color of your satin fabric to a minimum. You should avoid bleaching it, as it can cause fading and discoloration.
To maintain the shape and texture of your satin fabrics, it is essential to brush the fabric with soft bristles to remove excess dirt. To avoid any spot, make sure the nozzle of your clothes steamer is about six inches away from the fabric surface. The nozzle should be placed as far away from the fabric as possible to prevent water from penetrating the fabric. Then, let your satin garment air dry for several hours until it reaches the desired softness.
---
FAQ
Main satin fabric colors
black
white
pink
green
red
grey
purple
blue
yellow
Main satin fabric brands
SanVera17
Fabric Merchants
Spoonflower
ben textiles inc.
Sophia-Art
Ambesonne
eLuxurySupply
APC Fabrics
Lunarable
TELIO
Cotton + Steel
Michael Miller
Robert Kaufman