Kids coats are generally a very necessary thing in a children's wardrobe. It looks very elegant, girls or a boy in such things are real ladies with gentlemen. My denim light coat with a terry edge is decorated with flowers, I sewed it for the weather – late spring. It is unlined and without insulation. Below I want to talk more about him.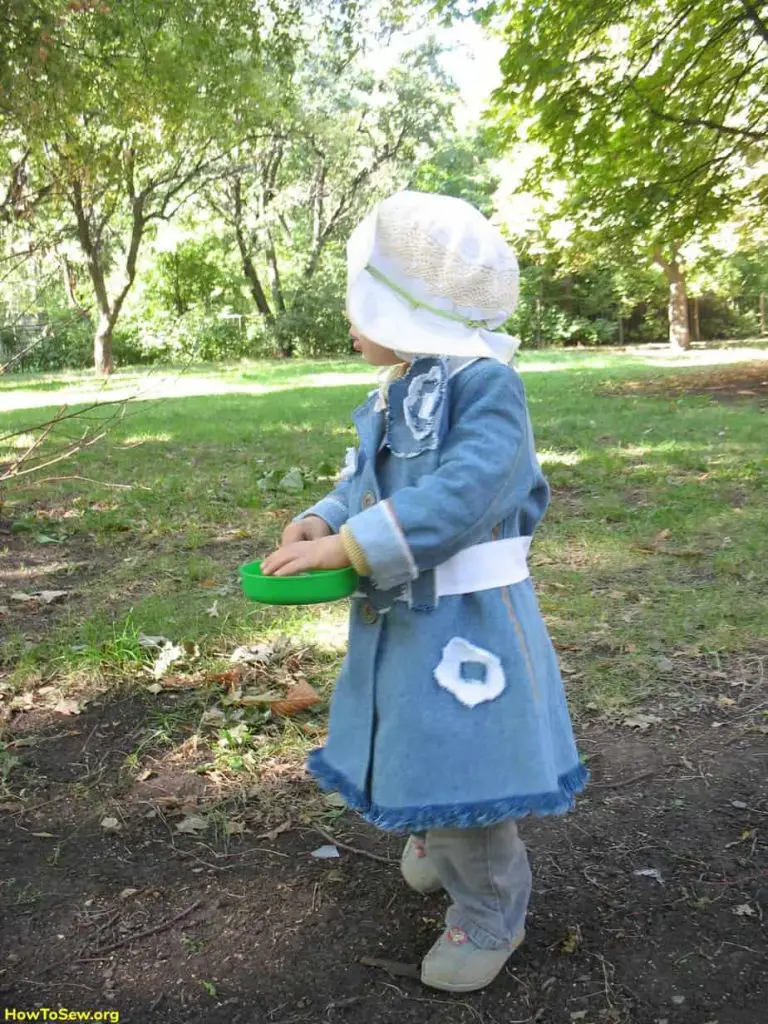 A denim coat is my next alteration of clothes. It was sewn from men's trousers of a wide cut. Jeans are thick, slightly plastic. Therefore, the bottom of the sleeves was simply overcast on the overlock. Inside, all seams were overcast, sewn, ironed on two sides. Then they were cut off with a contrasting thread. The selection was not duplicated, and due to the density of the jeans, it keeps its shape perfectly. A collar and a belt from another fabric – dense linen.
The children's coat is decorated with small flowers and a large flower brooch, a little trick is "hidden" in it – this large flower is fastened with a button. Very convenient, you can unfasten at any time. The button itself is sewn into the middle of the flower .. All flowers are made of fabric with their own hands from the same jeans as the coat, with the addition of dense white linen. The belt is fastened with a flypaper. Instead of a buckle in front of a flower.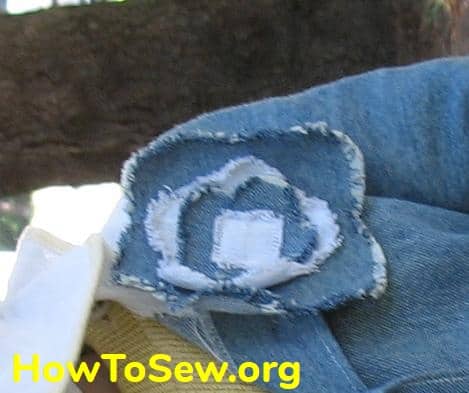 At the bottom of my coat is a beautiful home-made fringe. How to make a fringe is very simple. First you need to determine how long it will be. I have 4cm. Then you need to draw and sew along the intended line on the sewing machine with threads in tone of the product. And then one at a time, pull two threads from the edge of the coat. The last is to comb with a brush. So we did the fringe.
A hat with large brim and cotton lace on the top is sewn of dense white linen. The edge of the fields is treated with cotton kiper tape, it is also called rep tape. Lace is sewn with a regular straight stitch to match the tone. It is tightened on the back to adjust the volume of the head. Hat with ears. Then this hat was remade into a summer panama.