How to create Stephanie from Lazy Town costume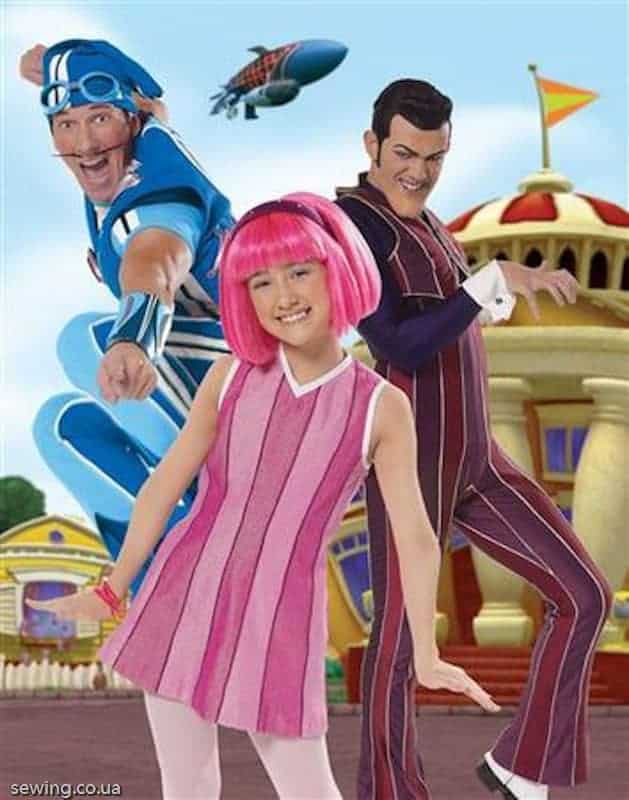 Do you love Lazy Town? Of course you do. Now, I offer this fun-filled article that will tell you how to make a Lazy Town Stephanie Costume!
My daughter loves the children's series LazyTown about a girl with pink hair Stephanie and Sportakus. She wanted a sundress like Stephanie's, so I made it for her. Especially since it's pretty easy to sew.
Such a sundress should be sewed from wedges of different alternating colors.
If you have a pattern of a simple sundress or even a simple sundress available, it can make a Stephanie dress.
If you take a pattern from a simple fabric sundress, it must be stroked, then spread and circled with a pencil. The pattern is ready.
Then we proceed with the simulation. Below is a diagram of how to divide a dress into wedges. It is obligatory to take into account the seam allowance of 0.5 cm for each slice.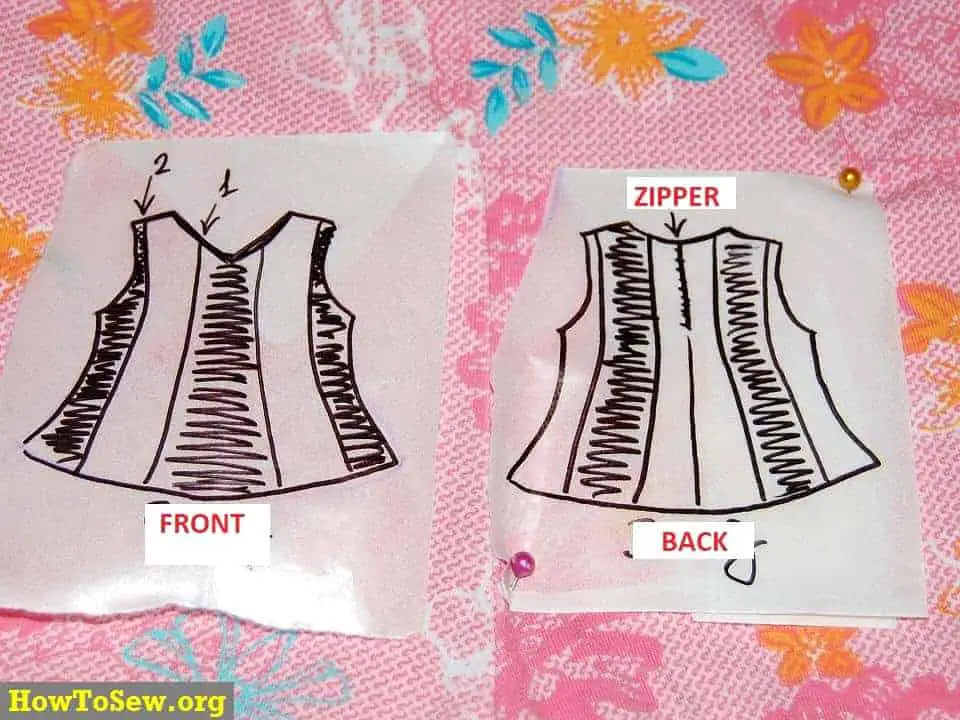 So, for the pattern to become similar to Stephanie's dress from the series "LazyTown" you need to cut into 5 wedges before pattern. Three of the wedges are made of dark fabric, and two of light fabric.
At the back of the pattern is separated by the pattern above. The color of the wedges on the back canvas is reversed. Another central wedge needs to be cut into 2 parts to insert the lightning. The back pattern should be divided into 6 parts.
All seams are stitched on the overlock, then zipped in. The neck and armhole cuts at this dress are machined with a slant. The bottom is also treated with a slanting bay, but wrapped and sewn inside out.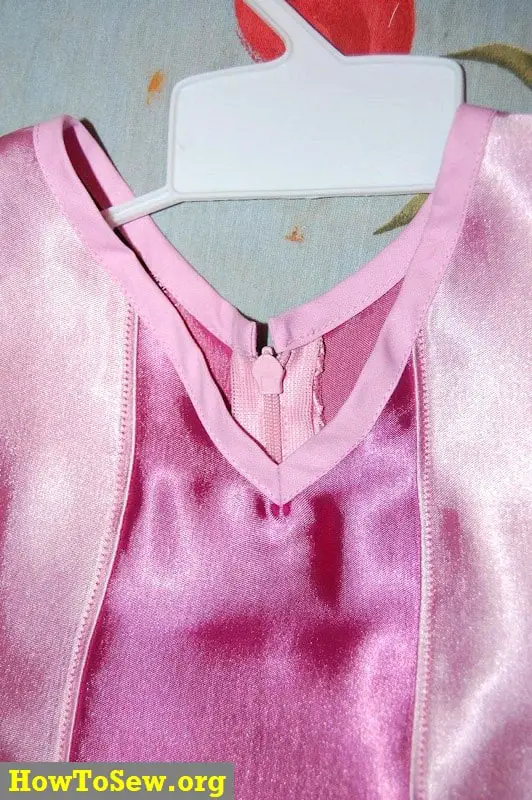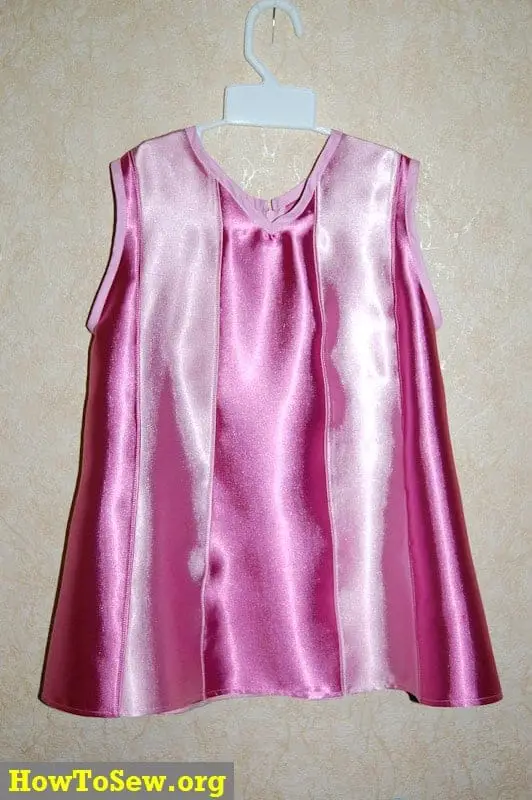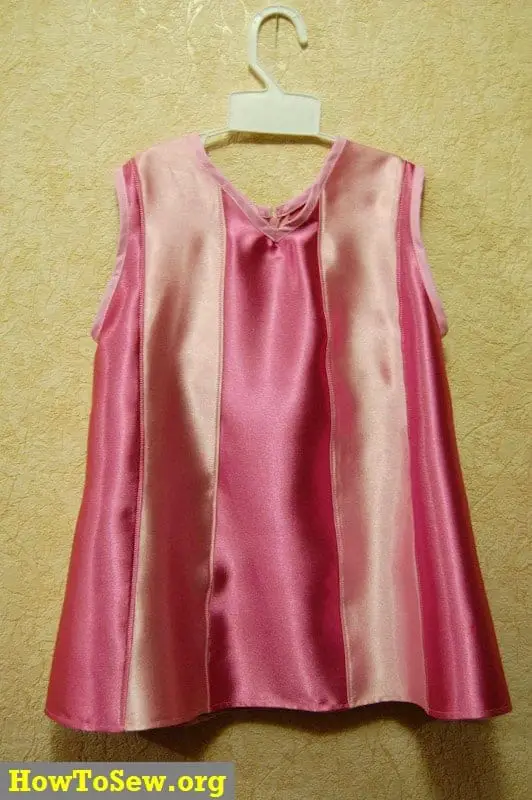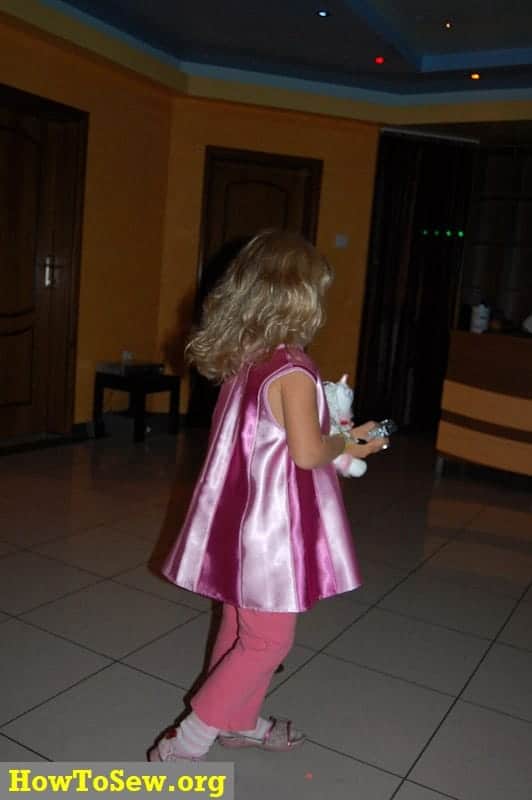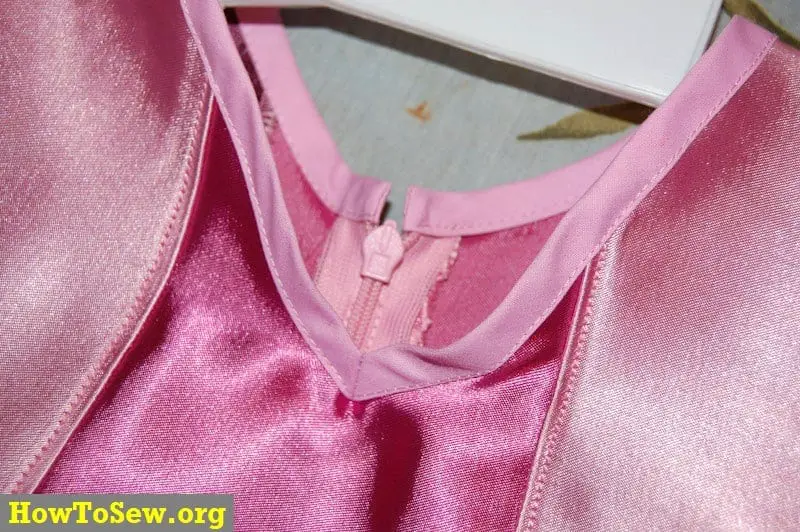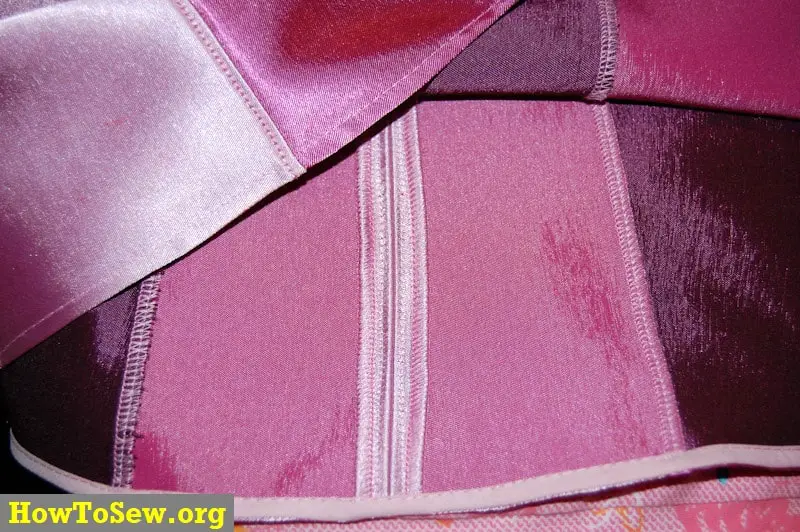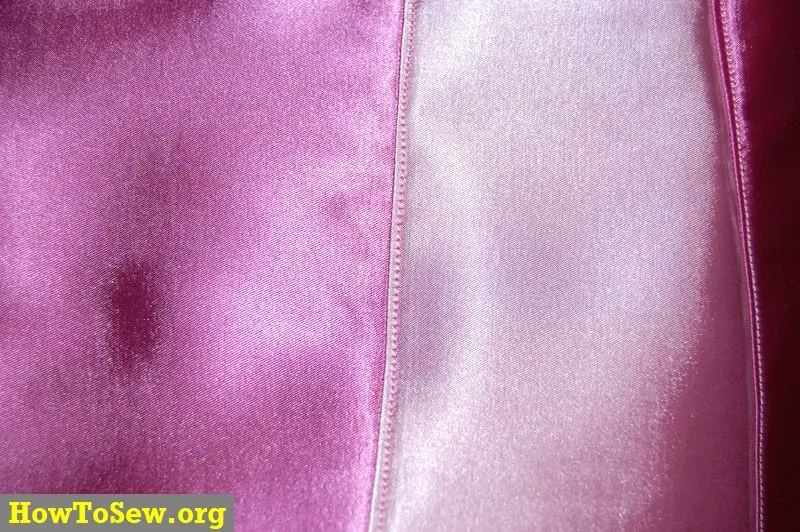 That's it! Stephanie's dress is ready.
Lazy Town Stephanie cosplay
Stephanie's outfit consists of a pink top, a pink skirt (or pink dress), pink leggings, white socks, red shoes, and a bright pink wig. The outfit is simple but eye-catching, making it perfect for Halloween or cosplay.
To get this kind of hair, you can either use a wig or use pink spray paint for your hair. It is best to use a wig since it's more convenient and hassle-free. However, if you prefer to dye your real hair, then that's okay too. Just make sure that the color is bright and vibrant enough to look authentic.
What is the best way to dress up as Stephanie from Lazy Town?
You can find some great Lazy Town Stephanie costumes online, but they are very expensive. The easiest way to dress up as Stephanie is to find a girl's snowsuit that matches her outfit. You can also use a red sweater and black leggings. To make your hair like Stephanie's, you will need to curl it with a curling iron or hot rollers. If you can't curl your hair, find a wig in Stephanie's signature pink color.
If you have time, another option is to make your own costume. When trying to copy Stephanie's style, there are two main ways to go about this. One way is to copy her current style of dress and just add in some pink hair extensions and pink makeup. Another way is to go back and try to recreate her original style of dress.
Where to buy Lazy Town Stephanie dress that is of good quality?
There are many online stores where you can find or buy your favorite lazy town Stephanie dress, but the most important thing is to know exactly what you want and how much it will cost.
You can find it on websites such as Amazon, eBay, and Etsy. Buying online gives you more time to think about your options and maybe cheaper too. Some of the places you might try include Walmart, Target, and Hobby Lobby. Another way to find the Lazy Town Stephanie dress is to search for it in retail stores.
However, if you are looking for a quality product, then your best choice is to order directly from a professional clothing brand that offers the design that you love.
What is LazyTown?
LazyTown is an Icelandic live-action and puppetry children's television series created by Magnús Scheving, an aerobics champion. The program premiered in 2004 and was broadcast in 40 countries worldwide on Nickelodeon. It has also been rebroadcast in several different languages around the world.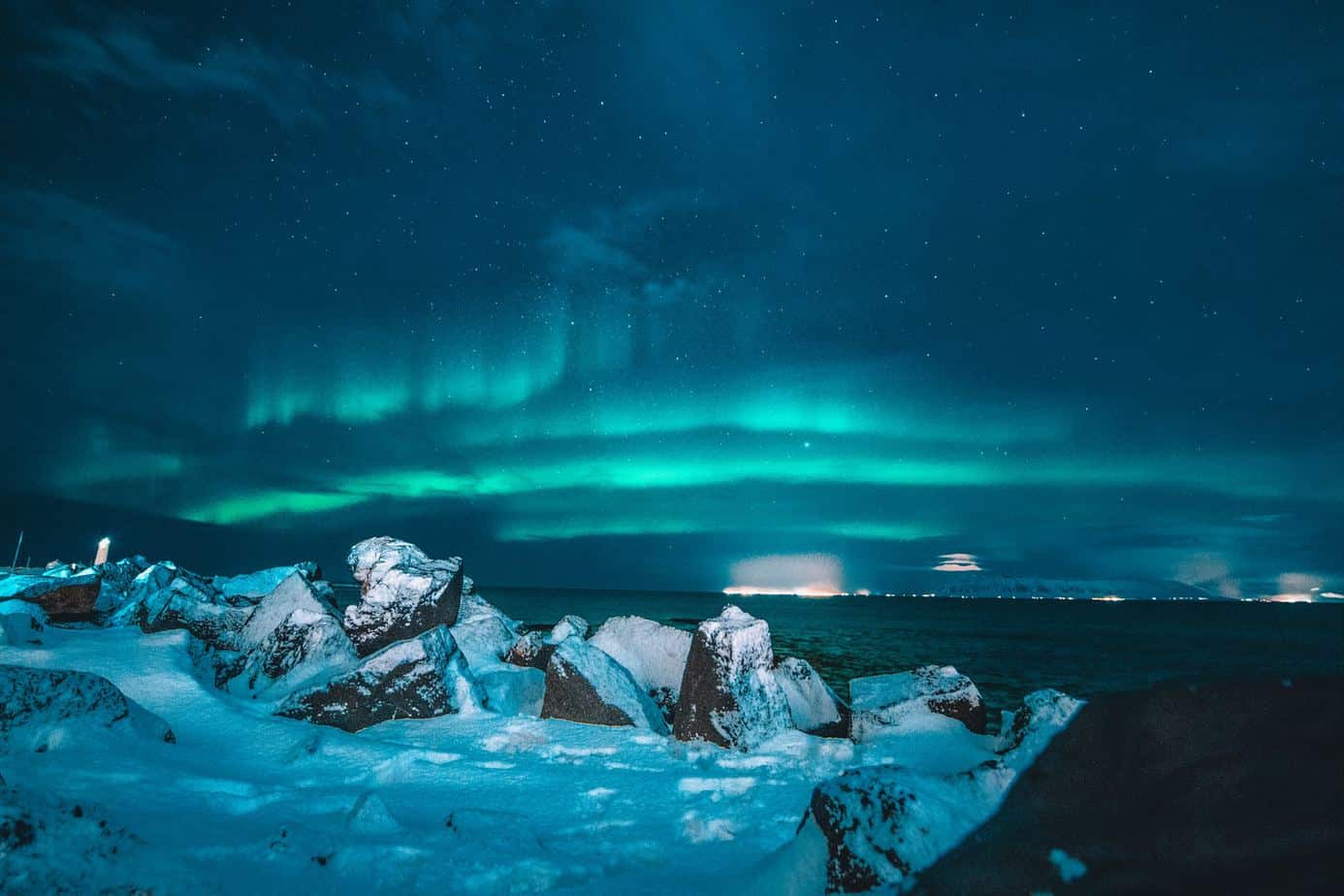 LazyTown has become a phenomenon in Iceland with over 80% of the population watching the TV show and enjoying the live performances. With over 80 countries broadcasting LazyTown, over 2.5 million DVDs sold, and over 5 million song downloads, LazyTown is one of the most successful Icelandic television series in history. BAFTA awards and four Emmy nominations are proof that LazyTown's unique approach to children's entertainment keeps children happy and healthy all around the world.
From its headquarters in Reykjavik, LazyTown produces songs and music videos, animations, and live shows. The company operates its own recording studio, an animation department, and wardrobe facility. In addition to producing children's entertainment LazyTown also operates an international sports program called Get Moving with Sportacus! This program is already running in 15 countries worldwide, including France, Poland, and Spain.
Sources
Stephanie (LazyTown) – Wikipedia
Stephanie is a fictional character from the English-language and Icelandic- produced children's television show LazyTown. She inspires the citizens of the titular …
LazyTown (TV Series 2002–2014) – IMDb
In this Nick Jr. television show, a pink-haired girl named Stephanie moves to LazyTown with her uncle (the mayor of LazyTown), where she tries to teach its …