I sew myself for my daughter. At first, when I was starting sewing, I was looking for a lot where I could download free sewing patterns. Sometimes I make the basics of the sewing pattern myself. Children have very "easy" figures, because they do not have a breast, they do not need a perfect fit in the waist area. So, any pattern is suitable for sewing children's clothing, regardless of the method in which it was built.
---
on the most famous website Rebecca Page
---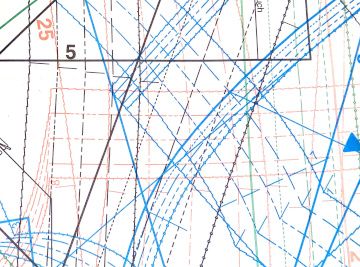 I want to offer you those basic sewing patterns that I use when I sew clothes for my daughter. They are good because you can print it right at home. Then they can only cut, glue and you can sew! No need to spend money and buy the entire magazine because of one model you like. On the Internet there is a lot of sewing patterns of various products. Some sewing patterns I use immediately after printing. Sometimes I need to correct it a bit.
But sometimes sewing patterns on the Internet are not always the same as I need for my intended model. But it does not matter. If you have a direct base, for example a dress, then ten different models of dresses you can make from it. The same applies to children's trousers, jackets etc.
---
I found websites where you can download free sewing patterns for kids and adults. Use it and sew for yourself and your children.
---
Top 10 websites with free sewing patterns
This site is one of my favorites. There are many free sewing patterns of clothing, accessories and even toys. There are also applications and prints on clothes for printing on ready-made things. For example, I sewed for my daughter using patterns from this site. It were a tulle skirt, mittens, diapers, pants, panama and winter hat. In my blog you can see a lot of reviews on how to make clothes for children with these patterns.
Free bag patterns can be useful for you if you want to sew a bag yourself. There are so many advantages to this. You will choose the color and accessories of your bag. Even the size of the bag you can change. Print a free pattern, and then increase or decrease it as you need. For example, I reduced the patterns to the size of dolls and sewed different bags. Look what a big choice there is: a large bulk bag, a dog bag, a bird bag, a small bag, a belt bag and many more different things. Here is a link.
A huge collection of both free and paid patterns. There is everything for every taste. You can find both male and female patterns. A lot of sewing patterns for kids and accessories.
On this site you can find free sewing patterns for adults, but registration is required. They offer many patterns of women's clothing. For example, I liked this costume pattern.
There are free patterns of dresses, coats and even clothes for soft toys. And quilting patterns also. For example gown pattern in the style of the 60s.
There are various free patterns and manuals on this blog. There are original children's clothes, for example easy Princess Dress. I liked this one skirt pattern, I want to sew such by myself for the summer.
Another collection of various dresses. There are Kimono Dress, Bohemian Dress, 50's Dress with Knotted Shoulders. You can see Trapeze Dress and many more different models. Everyone will find what they need. Here is my leader: sundress pattern. Sew it easy and it looks very beautiful.
There are many patterns of bags, cosmetic bags. There is a pattern of mittens and accessories for the home. I recommend everyone to take cosmetic case pattern.
A good site about sewing with free sewing patterns. These cute things for kids I was very pleased.
Excellent site in German. There are free patterns for kids and adults. Here is blouse pattern, which I liked.
This is a blog of a very creative girl who sews for boys and girls. There are patterns of children's clothing: shorts, tunics, T-shirts and many more. For example, the whole set – pants and skirt pattern for girls.
As I wrote, I rarely sew for adults, including for myself. Adult clothes in my hands falls to make for her decor. One of my readers will want to sew on these patterns and then share their impressions with others. I will be very happy about it. Sometimes I use patterns for adults in sewing for children or dolls. It happens very useful and convenient. You can do the modeling and you're done! Get down to sewing.