This article will focus on summer pants for children. For my daughter, I often sew summer trousers made of cotton or trousers made of linen, that is, made of natural fabrics. We will talk about the tissues themselves in more detail below.
Almost all children's trousers were sewn in one pattern. For example, I have five pants, and one pattern was applied. There is nothing surprising here. It's all about the variety of decor and the various textures of the fabrics themselves. And how to "extend the life" of my favorite children's pants I told here and here.
The article on children's pajamas has a pattern of children's panties. I make the cut of such children's pants as simple as possible without pockets. They are just on elastic.
So about fabrics that are suitable for summer pants. The first is, of course, cotton, it includes light jeans and just a thin cotton (as is most often written on the price tag in the store), chintz, bike, waffle cloth, cambric, and I also like to sew from gauze, my many children's trousers and sets for summer are sewn from this fabric.
What does it look like … well, everyone saw and felt the gauze, so this is almost gauze, only a little denser, sometimes with a pattern, sometimes with embroidery with the same cotton thread. Not a gram of synthetics, although as it turned out sometimes synthetic gauze is also possible, but it's horrible, do not take it under any circumstances !!! Generally good cotton gauze is a great material for summer. In my opinion, it's even better than a cambric, but as they say there are no comrades … I will show a photo of gauze below: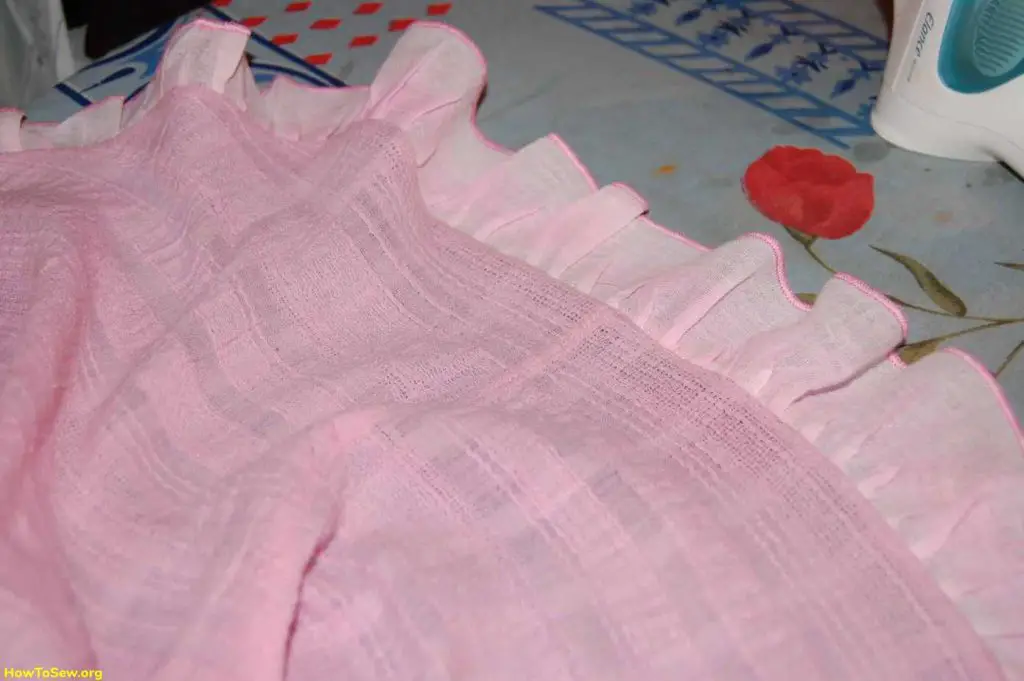 Another material for summer pants for girls (as well as for boys :)) is linen. If he is "kind", then everything will be fine here too. The material is durable, it is not hot, but not cold … ideal for boat trips, that is, where there is wind. It is denser than cotton, which means it will be less blown, it retains heat better. In the evening, on the seafront, any child will feel very comfortable in linen trousers.
And here are the pitfalls: the first is material that is harmful to wear, the second – care must be taken when choosing it – it can be very scratchy, and then not only a child with his delicate skin, but even his beloved mother will not be able to wear a product made of such linen. Flax pants will wrinkle very much. And children's pants all the more. But! This is a "noble bruising", that is, everyone knows that natural linen is wrinkled, you won't surprise anyone, and your pants will be wrinkled, but natural! :))
Sew summer trousers only from natural fabrics and the skin of your child, and he himself will say thank you !!! :))