Why Velvet Fabric can be a great choice
You've probably been wondering what exactly velvet fabric is. What are the benefits of using this material? And, if you're not yet sold on the idea, what are the disadvantages?
This article will cover the pros and cons of using velvet as a fabric. Read on to discover what velvet is all about. We'll also discuss finding the perfect pieces of velvet for your home. After all, we're all about style, right?
What is velvet fabric?
Velvet is a beautiful, luxurious fabric used for interior and exterior design. Unlike other fabrics, this material feels lovely to the touch, and it gives any Fashion item a rich, luxurious look. However, knowing some facts about velvet before buying it is essential.
These tips will help you care for your new velvet clothing or accessories. Read on to learn more about the benefits of this material and its uses in interior design.
The first thing to remember is how to clean velvet. Velvet fabric is quite hygroscopic, so it should be protected from high humidity and temperature. It is essential to store velvet items carefully and stack them to prevent mildew.
While velvet absorbs stains, you can revive its pile by vacuuming regularly. Use a specially formulated fabric care product to clean velvet. Do not use too much water when cleaning velvet fabric.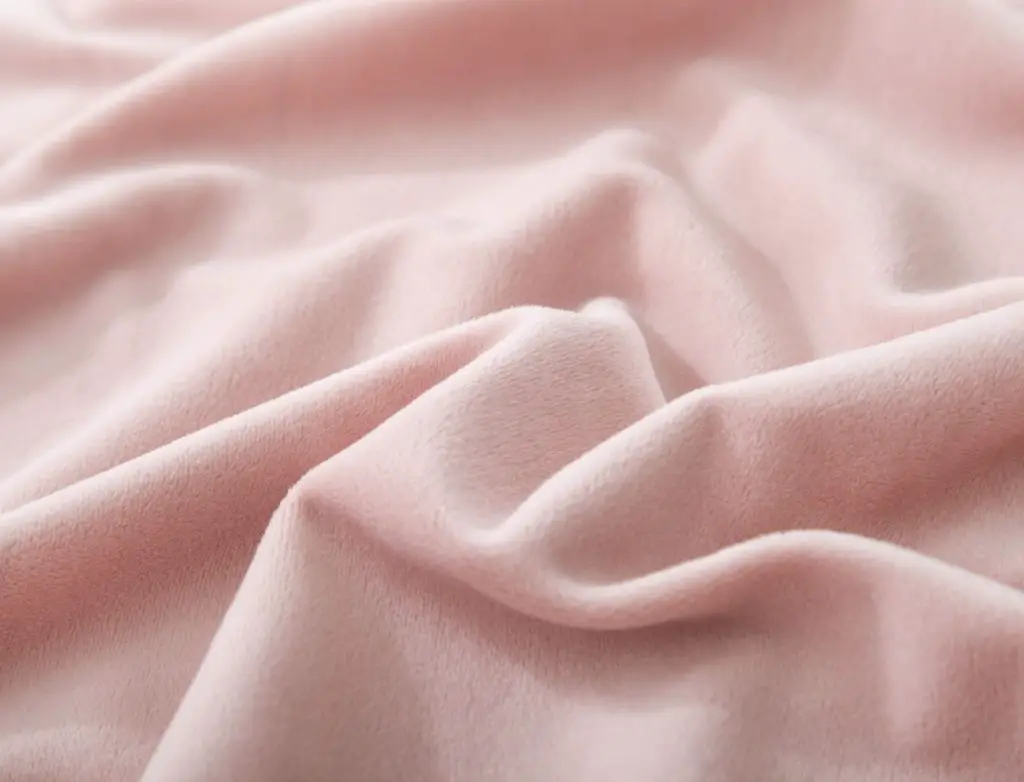 Another essential fact to know about velvet is how it was created. This material was made from silk and was first mentioned in the 14th century.
However, it later spread to Europe along the Silk Road. Historically, it was made from pure silk, but modern velvet is often made of linen, wool, or synthetic fibers, such as polyester. The velvet material is luxurious and soft but is expensive. You can buy beautiful velvet fabric online.
What is velvet made of?
This luxurious material has many uses and can be found in various textiles. Embossed velvet has decorative patterns pressed onto it, and pile-on-pile is a fabric with two or more layers of different pile heights. It is often used for upholstery and as a lining for furniture.
Various velvet fabrics are used for various fashion and home decor items. This article will give you an overview of the various uses of velvet fabrics and the different types.
You should avoid frequent friction when sewing with velvet fabric to prevent it from stretching or coagulating. When washing a piece of velvet, it should be pressed gently with a soft cloth and hung to dry.
Ironing directly onto the fabric is not recommended, as it will cause it to stretch and coagulate. However, if necessary, you can steam the fabric a few centimeters from the surface and then place it on a hanger to dry.
One of the most common types of velvet is made of silk. Silk is created by unraveling a silkworm's cocoon and spinning its threads into yarn. Today, velvet is also made from cotton, linen, and polyester.
This fabric is also dyed and treated to create the desired look. It is an ideal material for high-end upholstery and clothing and can be a luxurious addition to your home.
The benefits of using velvet fabric
Velvet fabric has several benefits. It feels smooth and luxurious and is often prized for its rich, elegant aesthetic. Using velvet in home design gives you a multi-sensory home design experience. Here are some of the most popular uses for velvet fabric.
These include upholstery, wall hangings, pillows, and bathrobes. The soft texture of velvet feels excellent against the skin. It adds a touch of luxury and comfort to your home.
Durability

It can be highly durable, even with frequent uses. It can withstand intense friction, rubbing, and pulling. The fibers do not break under stress, and the texture can remain smooth for long durations.

 

1

Versatility

Velvet fabric is available in many different colors. Velvet has a wide array of uses that make it an option for all your apparel and home needs.

2

Affordable

Although this fabric appears to be very luxurious, it is also quite affordable compared to other materials such as silk.

3

Luxury

Velvet fabric is a luxury fabric known for its softness and elegance. It has been a staple in the fashion industry for centuries due to its versatility and timeless appeal. Many famous designers love using velvet fabric in their designs, including Alexander McQueen and Givenchy.  

4
When purchasing velvet fabric, keep in mind that it sheds hair. Depending on how the fabric is made, it can shed short hairs before and after washing. The short hairs are essentially the yarn cut during manufacturing, which forms the short hairs.
However, if your fabric is finished correctly, it should not drop any slags. However, short hair can cause discomfort. Fortunately, the process of cleaning velvet fabric will handle this scum cleanly.
Apart from its elegant appearance, velvet is also highly durable. Its properties include high water absorption and good chemical resistance. It has a low linear density and is resistant to chemicals and alkalis. It is comfortable to wear and has a good range of elasticity. In addition, it doesn't fade quickly.
To care for velvet, it should be dry cleaned. However, it is essential to avoid ironing velvet products as this will cause permanent damage to the structure of the fabric.
The cons of using velvet fabric
The disadvantages of velvet fabric include its tendency to pill and lose hair. During the production process, the yarn is cut to form short hairs. These hairs often cling to the fabric's surface and can become uncomfortable.
However, a good fabric finishing process will cleanse the scum and hair. Moreover, velvet fabrics can be challenging to control when sewing. Fortunately, there are countermeasures to prevent these issues.
The quality of velvet depends on its pile and backing fabric. The pile is the thickness and number of fibers in a fabric. When purchasing velvet, try bending a sample on a diagonal to check the tightness of the weave. If the backing of the fabric is visible, the fabric is of lower quality.
Also, look for a densely woven fabric that's resistant to wrinkles. If you find a fabric with a visible backing or pile, steer clear.
Despite its glamor, there are some drawbacks to velvet. While velvet is soft and luxurious, it is prone to getting stains. It might be easier to clean polyester velvet if you're worried about stains.
However, if you're worried about how to keep velvet clean, consider choosing velvet made from natural materials. These materials are much easier to clean than silk or polyester, which can be hard to maintain.
History of velvet fabric
Velvet fabric has a rich history dating back to ancient Egypt. The ancient Egyptians weaved piled linen textiles as far back as 2000 BC. They also created carpets made of tufts.
Piles consist of loops or tufts interlaced on the fabric's surface in the weft direction, not the warp. The fabric is then cut horizontally to create a distinctive short pile.
This soft, shiny fabric enhanced clothing and furnishings in the medieval era. Its origins may have been Chinese, but it could also have come to Europe via the Silk Roads and the Mongol invasion of southwestern Asia in the 13th century.
A Persian geography book from the 10th century mentions a velvet cloth called katifa (also known as kutuf) that dates back to this period.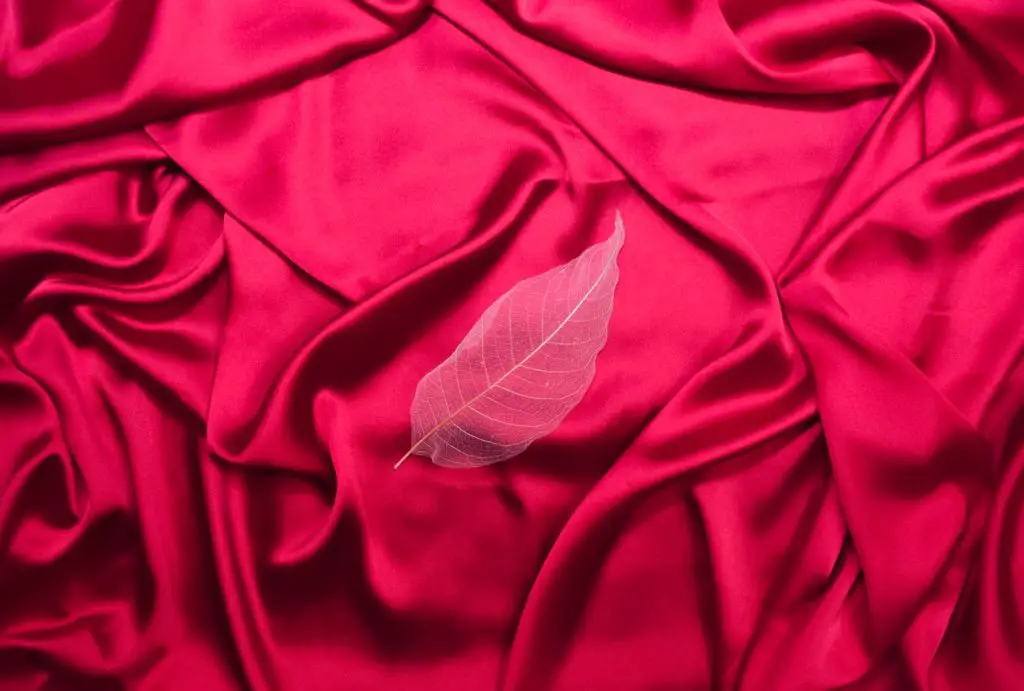 Before the Industrial Revolution, royalty and the wealthy were the only people who could afford to buy velvet. Their taste for opulence made velvet a fashionable status symbol.
It remained exclusive to the upper classes until the 1800s, when new methods and fibers made it affordable to the general public. Despite its sexy past, velvet is still considered a luxury fabric that belongs in the world's finest homes.
Velvet manufacturing was primarily centered in India during the Middle Ages, where the Mughals promoted production. Before the Mughals, the country's weaving culture was based mainly on drawloom.
Travelers from the 10th to the fifteenth centuries recorded the origin of velvet in eastern and western India. Velvet was widely diversified and incorporated into the fabric, with various variations arising at the post-weaving, surface application, and weaving stages.
How to care for and clean velvet fabric?
The first step is to blot any spills or stains to clean the velvet fabric. Use a paper towel or clean cloth to blot any excess moisture. Then, use a dry cleaning detergent, blotting the stain until completely removed. Be sure not to rub the stain, which can cause further migration. If you cannot remove the stain yourself, you can contact a dry cleaner to help you.
To remove stains from velvet, you can use specialist cleaning products, such as Woolite, which is safe for cotton and polyester velvet. To avoid disturbing the pile, you must apply the cleaning product to a lint-free cloth.
Repeated blotting will remove the stain. If the stain is too deep, you may be unable to remove it. You can use a hairdryer set on its lowest setting to speed up drying.
Vacuum your velvet furniture regularly to remove lint and dust. Vacuuming is best done with a brush attachment, removing lint and dirt from the fabric. If you have a couch or a chair with velvet upholstery, it is better to use a soft-bristle brush.
A reusable spray bottle of water with rubbing alcohol will also work. Then, dab the fabric with the cleaning solution and let it dry before scrubbing it.
---
FAQ
Main velvet fabric colors
yellow
grey
blue
green
red
purple
white
pink
black
Main velvet fabric brands
Cotton + Steel
Ambesonne
Spoonflower
TELIO
Robert Kaufman
eLuxurySupply
Fabric Merchants
ben textiles inc.
APC Fabrics
SanVera17
Michael Miller
Sophia-Art
Lunarable