Pros and Cons of Taffeta Fabric
There are several benefits to using taffeta fabric, but it also has some disadvantages. Read this article to learn about the fabric and its pros and cons. You'll know if you should use taffeta for your next project. Its shininess is a major drawback, so you should avoid sewing intricate patterns with taffeta. It is also recommended to sew it using a napped layout, so the shine faces the right way.
What is taffeta fabric?
Taffeta fabric is a fine, crisp fabric used in evening partywear and wedding gowns. Its lustrous sheen makes it suitable for evening wear, but it can't be used for everyday officewear. Taffeta can be used for both indoor and outdoor activities, but it's best to keep it out of direct sunlight. Taffeta is often made of silk, but some styles are made of nylon, polyester, and acrylic.
Silk taffeta was originally made for parachutes during World War II. It was so lightweight and strong that it was often reused as a wedding dress. Later, it was replaced by nylon parachutes. While the fabric is not very flexible or stretchy, it is durable and is used in many different applications, from undergarments to upscale interiors. Taffeta is an excellent choice for evening wear, and it is sometimes used in theater costumes.
Taffeta is a high-end fabric that can be machine-washed or hand-washed. While silk taffeta requires dry cleaning, synthetic taffeta can be machine-washed. Its lightweight weight makes it a great choice for outdoor gear, but you should always consult a professional when washing taffeta. Regardless of its durability and elegance, it's hard to find a better fabric to complement your wardrobe.
What is taffeta made of?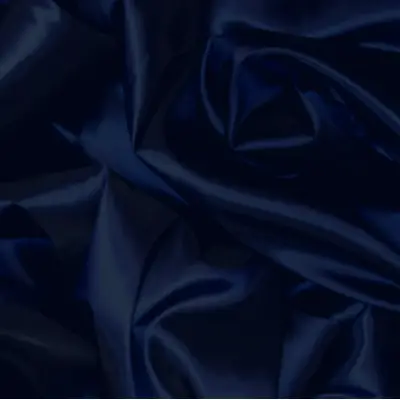 Taffeta is a type of fabric, or a material made from a plain weave, that is stiff and shiny. The fabric was first created in the 12th century in Attabiya, Baghdad, but has since spread throughout the world, from Japan to Italy to India. The majority of taffeta production is carried out in India and Pakistan, where it is traditionally produced using handlooms. However, in the last few decades, mechanical power looms have replaced handlooms.
There are several varieties of taffeta, each with its own characteristics. The traditional silk taffeta, for example, is very stiff, but also very beautiful. It was once used to make parachutes during the World War II. Polyester and nylon taffeta, on the other hand, is used in protective clothing and coveralls. There are also several types of synthetic taffeta, including slubby, stretch and paper taffeta.
Taffeta fabric is woven with plain-weave threads and has a slight sheen. The resulting fabric is stiff and shiny and can come in a range of weights and stiffness levels. Taffeta is a great choice for soft furnishings, curtains, and other household items. This type of fabric is also known as shot taffeta, as it is made of two different colors. Those who are interested in color combinations can choose chameleon taffeta, which is known as iridescent. A final type of taffeta is called cire.
The benefits of using taffeta fabric
Taffeta fabric is stiff, lightweight, and has a tight weave. These properties make it a popular choice for many different types of clothing, but they are not without their drawbacks. Considering its benefits, you may want to look at these options before deciding on which one to purchase for your next project. Keep reading to learn about some of the pros and cons of this fabric, including its environmental impact.
Taffeta is typically used for evening dresses, prom dresses, and other formal occasions. It has a high density and stands up well to heavy wear. Taffeta is also often used to create wedding gowns and stage costumes. It pairs well with lace and guipure, and is suitable for a variety of other uses. Taffeta is also a popular fabric for undergarments and technical clothing. It can be cut into any complex shape for dresses and skirts that can be worn by both men and women.
Taffeta does not stretch as well as other fabrics, so if you want your garments to have princess seams, you may have trouble setting them in. Taffeta is also susceptible to creases, but you can minimize the chances of snags by reducing the amount of ease in the sleeve cap before sewing. Taffeta should be stored hung rather than folded. Taffeta wrinkles easily, so it's important to use a pressing cloth or sew-in interfacing for better stability.
The cons of using taffeta fabric
The advantages of taffeta fabric are many. It doesn't pill and retains its shape after several washes, making it ideal for formal wear. However, its stiffness makes it difficult to sew and is prone to snags and tears. These are some of the cons of taffeta, but you can make up for these by using a lining in your clothes.
Taffeta can snag easily, so you should use fabric markers to mark your pattern. You may also want to use lightweight fusible interfacing to prevent the fabric from fraying. Taffeta is also slippery, so you should hold it firmly before sewing to avoid puckering seams. If you're going to use taffeta fabric in your sewing, make sure you follow the manufacturer's instructions.
Although taffeta fabric is known for its stiffness, it's also one of the most luxurious fabrics on the market. It's known for its crisp texture and shine, which make it a popular choice for formal wear. It comes in a wide range of weights and can be either stiff or soft depending on the type of weave. Taffeta is woven using the plain-weave technique, which means one weft thread goes above and under a single warp thread to create a criss-cross pattern.
To maintain taffeta fabric, you should make sure to dry clean it, as it will lose its shape and may bleed dyes. Taffeta fabric made from silk and rayon should always be dry cleaned, as water can damage its moire appearance. If you're not sure, you can wash taffeta fabrics made of man-made fibers at home, but make sure to avoid hot water as it may ruin the fabric's shiny look. Also, do not twist taffeta fabric; you should dry it flat, in a well-ventilated area.
History of taffeta fabric
Taffeta is a delicate and smooth fabric that originated in ancient Persia. It is the same class as silk satin and is woven with fine warp yarn. It has a crisp drape and is suitable for evening wear. Taffeta is a great choice for evening wear, especially prom dresses. Taffeta fabric is often used for theatrical costumes, as it is stiff enough to hold its shape for special occasions.
The process of making taffeta fabric involves the cultivation of silkworm cocoons. In the process, these silkworms die and are then boiled, after which they are unraveled. The thread is then spun into yarn and sometimes dyed. Some types of taffeta fabric are then dyed after the bolt of fabric has been woven. Fabrics made of nylon taffeta are more expensive than silk taffeta.
Taffeta has a high-shine and is woven of two threads – the weft and the warp. The fabric is available in various weights and thicknesses and is often used in formal wear. Taffeta is made from silk, but it is now produced primarily from polyester. Polyester taffeta is an excellent replica of silk and mimics its glossy sheen and crisp texture.
The history of taffeta fabric began during the Renaissance. Fashions utilizing taffeta were ornate and opulent. Because it is soft and pliable, it is an excellent choice for elaborate embroidery work. Many Renaissance curtain designs feature intricate work and were created by skilled artisans specializing in intricate designs on a taffeta base. A great example of taffeta fabric in use during this era is the infamous red dress worn by Peter the Great in the 1830s.
How to care for and clean taffeta fabric?
To take care of your taffeta fabric, it's important to follow some basic cleaning tips. Taffeta fabric is delicate and can be damaged by harsh chemicals. Usually, hand-washing is enough. If the fabric is synthetic, add a cup of white vinegar to the wash water at the beginning of the cycle. Let the taffeta soak in the water for about 5 minutes before rinsing it.
Taffeta is difficult to iron, so it's important to use a fabric marker on it. Taffeta stains easily, so never use steam on it. Always pull the fabric straight before sewing. To provide extra stability, use sew-in interfacing. Then, iron it on low heat. If you don't have a steam cleaner, you can use a steam iron.
For stains on taffeta, you can use a solution of water and borax to remove the stain. Lemon juice, meanwhile, helps remove stains that have set into the fabric. However, if you don't have a steamer or an iron, you can also use a wet cloth and let it air dry before putting it in the wash.
Taffeta is a versatile fabric that comes in many shapes and sizes. It can be used for dressy party wear, formal eveningwear, suits, and even lingerie. Taffeta is usually made of silk, although polyester is the most common. Polyester taffeta closely mimics the look and feel of silk, including its crisp texture and shiny surface. However, it can also be easily cleaned using a mild dish detergent.
---
FAQ
Main taffeta fabric colors
black
green
purple
red
grey
blue
yellow
white
pink
Main taffeta fabric brands
Sophia-Art
ben textiles inc.
Robert Kaufman
SanVera17
Ambesonne
Lunarable
Cotton + Steel
APC Fabrics
Fabric Merchants
eLuxurySupply
Michael Miller
Spoonflower
TELIO