The Benefits and Disadvantages of Stretch Fabric
What is the stretch fabric? What is it made of? What are the advantages and disadvantages of using it? This article will answer these questions. In addition, you will learn how to properly care for stretch fabric. Here, we will discuss the benefits of stretch fabric and the disadvantages.
After reading this article, you should feel more confident when choosing the perfect fabric for your garments. This article was written for people who are new to the sewing process, but it is not meant to replace the expertise of professional seamstresses.
What is the stretch fabric?
If you're looking for a new type of fabric for your next sewing project, you might be wondering: What is stretch material? It's a type of material that allows the fibers to stretch and return to their original size. It's similar to elastic bands, but stretch fabrics work with each other instead of holding two or more items together. The benefits of stretch fabrics are numerous, and their use in clothing is endless.
A great way to sew with stretch fabric is to select a needle with a rounded point. This needle will allow the fabric to stretch along the seam, preventing skipped stitches and damaging the fabric. On the other hand, a twin needle is ideal for sewing hems and giving them a professional look. Make sure to carefully select the needle for the fabric you're using. Here are some general guidelines to follow when sewing with stretch fabric.
There are two main types of stretch fabrics: elastic fiber fabric and knit fabric. Spandex fabric expands in four directions, while knit fabric typically has a two-way stretch. Stretch knit fabrics are often used for t-shirts, tank tops, and sundresses. Although knit fabrics were used earlier, elastic fibers didn't become popular until the 1970s. In general, stretch fabrics are beneficial for every type of clothing, regardless of your profession.
What is stretch made of?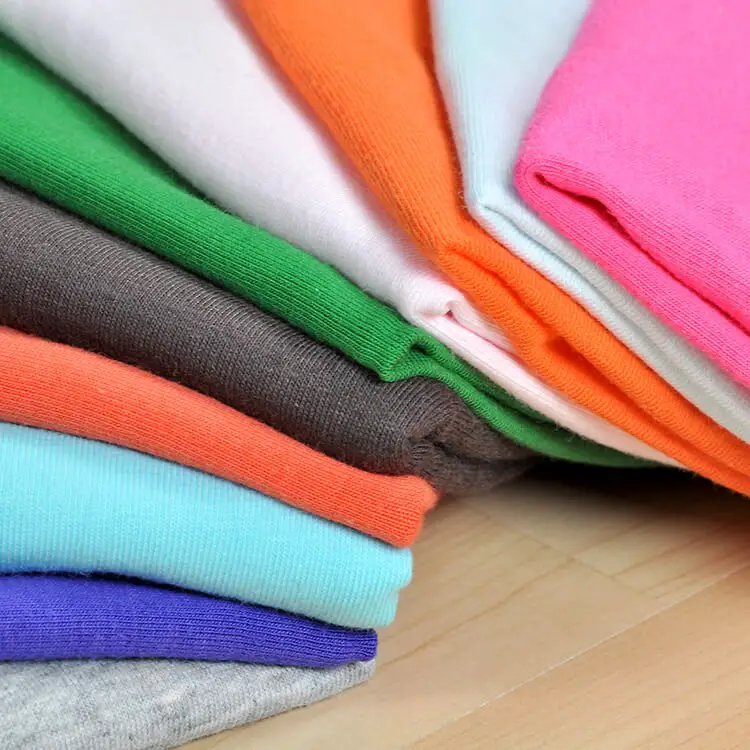 Stretch fabric is famous for its bounce, recovery, and comfort. It is available in two basic types, woven and knitted. These fabrics have different properties and can affect the quality of your garments. The difference between woven and knitted stretch fabric is the amount of stretching done by the cloth. Woven stretch fabric is generally more expensive than knitted stretch fabric, but it is worth the extra money for a higher-quality product.
Stretch fabrics contain elastic fibers responsible for their ability to expand and contract. This enables them to conform to your body's shape and give you a more comfortable fit. These materials are elementary to work with and are great for making clothing that allows you to move freely without feeling constricted. You'll find stretch fabrics in sportswear, underwear, and even home textiles. You'll never feel constrained again with these fashionable options!
One-way stretch fabrics are the most common type. They stretch in the direction you pull them. While a two-way stretch fabric may appear to stretch in all directions, it doesn't. Instead, it stretches in one direction and then bounces back to its original shape. On the other hand, four-way stretch fabrics stretch both lengthwise and crosswise. Four-way stretch fabric is ideal for sportswear because it is more elastic than two-way stretch fabrics.
The benefits of using stretch fabric
Stretch fabrics are synthetic types of cloth that can stretch in two directions. The two-way stretch, also known as spandex, was initially used in swimsuits and women's bras. This versatile material has many different uses in clothing, art, and decorative applications. The four-way stretch is especially useful in garment sewing because it provides maximum coverage while allowing the garment to be shaped. Here are some of the benefits of using stretch fabric in clothing:
Stretch fabrics require special sewing techniques. Before sewing, layout the fabric flat overnight to stretch without getting creased. Before cutting, make sure that the stretch is even. Also, place the fabric in the direction of the desired seam so that it will not hang when finished. Once cut, use a fine needle and press lightly with a cool iron. You may also want to use fine zigzagging and overcasting to ensure a smooth, elastic seam.
Stretch-woven fabric is lightweight. You don't want your workout clothes to weigh you down. It's essential to be comfortable when exercising, and wearing clothes that can manage your sweat is essential. With eight8% nylon and twelve percent spandex, stretch woven fabric can wick away water and keep you dry. Many people prefer to wear these clothes during intense workouts. But this type of fabric is especially great for sportswear.
The cons of using stretch fabric
While stretch fabrics are famous for fashion purposes, they come with pros and cons. Some stretch fabric types have only one way of stretching, while others have two ways of stretching. For example, 2-way stretch knits are not as resilient as 4-way stretch knits and will begin to droop after stretching. If you plan on wearing stretch fabric in a dress or skirt, it's essential to know how to care for it properly.
The pros and cons of stretch fabric are many. The pros outweigh the cons, and you should choose the material for your next purchase based on its intended use. Most stretch clothing can be laundered in your washing machine. Remember to turn it inside out and place it in a mesh laundry bag to avoid snagging the threads. Use cool water and a gentle cycle for the most comfortable results. Remember that some stretch fabric types may require a special detergent or dry cleaning. Heat and harsh conditions can break down the elasticity of stretch fabric. Air drying is also recommended, as it can decrease wrinkling.
Before sewing stretch fabric, check for snags and breaks. You need to make sure that the stitches are done correctly. Incorrectly stitched garments will not be able to hold their shape. Additionally, you should cut stretch fabric on a flat surface, so there is no hanging fabric. Otherwise, the seams may fall out, and the fabric will be uneven. If you are planning on sewing with stretch fabric, you should take the time to read instructions on sewing for stretch fabrics and select the appropriate tools.
History of stretch fabric
Stretch fabrics developed out of the study of neoprene and elastane. Their natural elastic fibers made them easy to knit into clothes, and they were first used in women's bras and swimsuits. Since the mid-'80s, stretch fabrics have become widespread in sportswear, apparel, and even in the making of running shoes. However, not all stretch fabrics are created equal. Some are two-way, while others are four-way.
The fabric was first used for girdles and bras to smooth out bumps and bulges on the body. Today, it is used for pants and skirts and control-top tights. In the 1940s, it was used for ski pants and girdles. After David Cameron discovered the original ski fabric, the brand revived it and used it for the fall 2010 collection. The fabric is now used in short jackets with zippers, coats, pants, and A-line skirts.
The history of stretch fabric goes back to 1958, when chemists from the DuPont company developed a unique material called spandex. The fiber can stretch up to one hundred percent and snap back into shape. The fabric's unique looping production method allows it to stretch even more than its original state. This unique property makes it the ideal fabric for sportswear. It's also an excellent choice for swimwear, activewear, and athletic gear.
How to care for and clean stretch fabric?
Stretch Shapes and other stretch fabrics are safe to wash in a washing machine. You can wash them on a warm, gentle cycle using OxiClean® and tumble dry on low heat. After laundering, these fabrics will return to like-new condition. To maintain their longevity, you should use a flame retardant-certified detergent.
Unlike other fabrics, stretch ceilings require little maintenance. They can be cleaned just like any other ceiling, and most stains can be removed with a dampened microfiber cloth. You can also ask the installer or support team for additional tips on caring for stretch fabric ceilings. They'll be more than happy to share them with you. Keep in mind that light-duty cleaning solutions will not void your warranty.
---
FAQ
Main stretch fabric colors
purple
blue
white
yellow
red
green
pink
black
grey
Main stretch fabric brands
Ambesonne
Spoonflower
SanVera17
Fabric Merchants
APC Fabrics
Michael Miller
Lunarable
Robert Kaufman
TELIO
eLuxurySupply
ben textiles inc.
Sophia-Art
Cotton + Steel