What Is Organza Fabric and How Do You Sew It?
What is organza fabric and how do you sew it? Learn the pros and cons of this fabric. This fabric is usually slippery and is difficult to cut. Hold the edges of the fabric down while you cut it, and use chalk lines to mark the edges for sewing.
To sew organza, use a universal needle with a new sharp point. Sewing with a straight-stitch plate is also recommended. The needle hole on a straight-stitch plate is smaller than that in a circular needle.
What is organza fabric?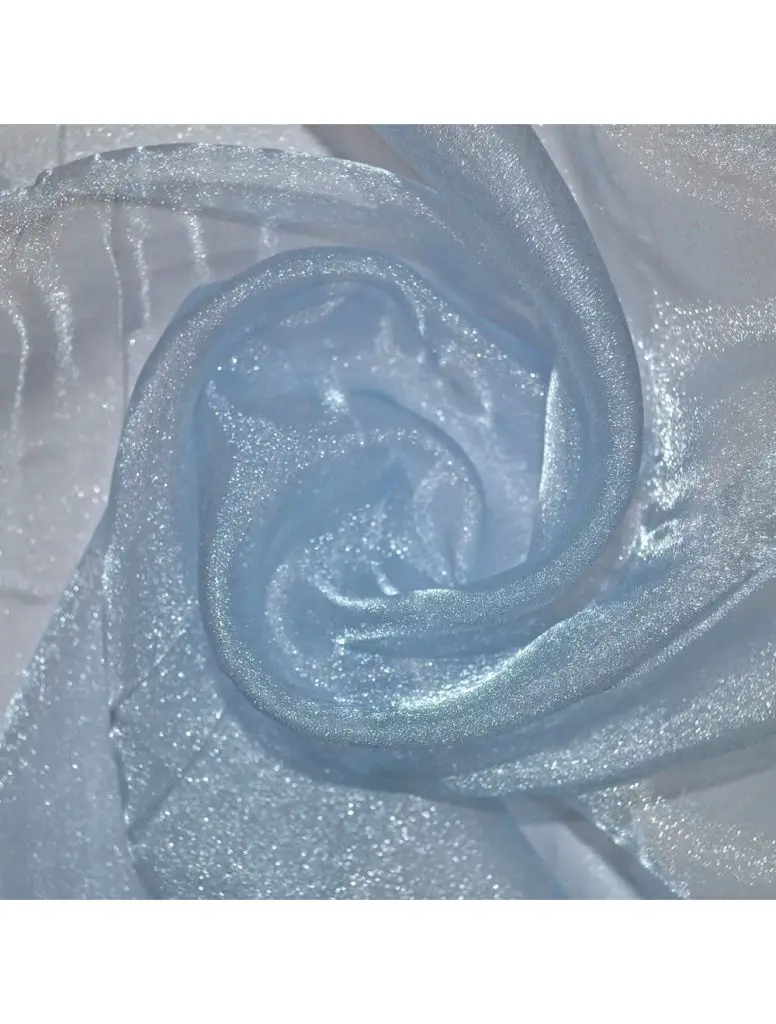 You've probably heard of organza fabric before. It's an elegant, lightweight, decorative fabric made from a fine, minute mesh. Although it's commonly used for underskirts and specialty dancewear like tutus, you might not know that it can also be used for curtains, lampshades, and other interior decorations. Organza is a great choice for creating these decorative items. Keep reading to learn more about this popular fabric type!
The process to create organza involves twisting two fibers in different directions. The twisted fibers cling to each other. This is known as the "Organzine" process, and the yarns are combed and twisted in a specific way. The fibers are then treated with acid, which gives the fabric its characteristic stiffness. The process can be difficult and delicate, so organza is typically woven by hand.
Organza fabric is traditionally made from silkworm fibers. The sheer material creates decadent silhouettes. While it's traditionally used in wedding dresses, formal wear, and evening wear, organza has also been used in home decor. Because of its breathability and transparency, organza is commonly used as an overlay over a thicker fabric. It can also be used for home decor, but that's not as elegant as the original!
A quality organza fabric can be difficult to find. The quality of an organza fabric depends on the amount of holes per inch (HPI). The more holes per inch, the better. A quality organza fabric will have many of these holes, and this is a good sign. For those interested in purchasing organza, it's important to find a reputable manufacturer and purchase a sample before making a purchase.
What is organza made of?
Organza fabric is commonly used in stage costumes, underskirts, and specialty dancewear like tutus. It is also used in curtains, lampshades, and interior decor. Organza is made of silk and was originally traded along the Silk Road. The Renaissance period saw the widespread use of this fabric for clothing and decorations. This article will help you understand what organza is and how it's made. Hopefully, you'll have a better understanding of the beautiful material.
Organza is made from two different materials – silk and fully synthetic. Originally, organza was made from silk, but modern forms are made from both natural and synthetic materials. While organza is durable, it's best not to wash it or use a machine to dry it. This will prevent the material from losing its crispness and maintain its shape. Regardless of the type of material, you'll want to follow the care instructions on your organza to make it last for a long time.
Silk organza is more expensive than its synthetic counterpart. The production process for silk organza is much more complicated, and silk products are always more expensive. Organza is often used in stage costumes, including tutus, but is also used in a variety of decorative items. The cost of organza varies widely, but most of the time, it is relatively stable. The price of organza depends on its quality, availability, and popularity.
The benefits of using organza fabric
Organza is a stiff fabric that was traditionally made of silk, but is now often made of other base materials. The term "organza" is derived from the word "organzine," which refers to any silk thread or twist spun fibers. Organza originated along the Silk Road in East Asia, and was first made in the town of Urgang in Turkestan. Silk was a valuable commodity during the Middle Ages, and only later was it available in Europe.
Most organza fabrics can be hand-washed with a mild detergent. However, silk organza is best dry-cleaned. To care for organza, separate it from garments with zippers or buttons. It is recommended that organza garments be dried flat and away from direct sunlight. Otherwise, creases may appear. To prevent this from happening, lay it flat in a well-ventilated area.
The only drawback of using organza fabric is the difficulty in sewing it. Because organza is so slippery, it can be difficult to cut accurately. To avoid this problem, hold the edges of the fabric down while cutting. Also, when sewing organza, it is recommended to use a sharp needle with new point. Also, use a straight stitch plate with a smaller needle hole. If you do not have a straight-stitching machine, you can use a needle with a rounded tip.
The cons of using organza fabric
Although many women love to wear dresses made of organza fabric, there are some disadvantages to using this lightweight, sheer fabric. First of all, organza is see-through. If the fabric stretches out of shape, the design will not hold its shape. Second, it is difficult to work with. Third, it can be expensive. Some styles may cost more than you'd expect. To avoid this, consider lining the dress with a different fabric.
Another con to using organza is that it's difficult to clean. Although it looks delicate, organza is quite tough and should be dry cleaned or hand-washed. To care for your garment, use a low-heat tumble-dry setting and keep it away from open flames. When you're finished, you can handwash it with cool water. When dry-cleaning, use a mild detergent like Delicate Wash.
The third disadvantage is that you can't machine-wash organza fabric. If you wear organza fabric regularly, perspiration will stain it. Additionally, organza doesn't drape well. Instead, it will be in long folds. And because it's so transparent, you'll need to use a lining or another fabric underneath it. Organza originated in Asia and came to Europe along the Silk Road.
History of organza fabric
Organza fabric is an iconic style of dress that was very popular in the Victorian era. It was named after Urgang, Turkestan, a silk market. Organza fabric had to possess high tensile strength and a gossamer appearance. Today, the fabric is created using synthetic filament fibers to create the same gossamer look. Silk was the traditional material used to create organza, but many manufacturers now use nylon or polyester threads in their production.
Organza was originally a silk fabric that was imported to Europe from the East. Because silk was expensive, the most luxurious organza was woven with silk fibers. Because it was too expensive to use in whole dresses, it was often used for decoration. As time passed, textile weavers developed ways to create less expensive versions, and this type of fabric has become widely available today. It has become a favorite fabric for designers and fashionistas alike.
Because organza is so delicate, it must be handled with care. It cannot be machine washed, so it needs to be dry cleaned. It is a good idea to iron organza garments before wearing them to prevent creases or tears. Organza fabric is delicate and can not be cleaned in a washing machine. Dry cleaning is preferred. However, if you do decide to buy organza, it is important to know more about its history.
How to care for and clean organza fabric?
Care for organza is easier than many people think, especially since it's made of nylon. However, it's still best to dry clean it to avoid damaging the delicate fabric. To start, clean the fabric with a mild detergent. Rinse with cool water. Avoid using detergents that contain bleach or harsh cleaning agents. Then, allow the fabric to dry naturally. You can also hand-wash organza to maintain its original beauty.
While it is possible to hand-wash man-made and silk organza, you shouldn't wash it with other items that could catch on it. For washing man-made organza, use mild detergent without bleach. Moreover, use a dryer sheet to prevent static electricity. And, be sure to remove it immediately after it dries. Otherwise, you might end up with a smelly garment. To clean your organza garment, follow the tips below.
Always wash organza at 30 to 40 degrees. Rinse it in cool water. For stubborn stains, make use of a specialized whitening product. Do not use standard stain removers, as these could ruin the delicate fabric structure. For this, experienced housewives have come up with a few folk remedies. If you're unsure of what to use, try one of them.
---
FAQ
Main organza fabric colors
black
yellow
grey
white
red
blue
pink
green
purple
Main organza fabric brands
Michael Miller
Fabric Merchants
Sophia-Art
ben textiles inc.
Lunarable
TELIO
Robert Kaufman
Spoonflower
Cotton + Steel
eLuxurySupply
SanVera17
Ambesonne
APC Fabrics