What is Linen Fabric?
What is linen fabric? It is a sustainable fabric that is both breathable and eco-friendly. Read on to learn more about this material and its benefits. Here are some pros and cons of using linen. And don't forget to read the end-of-the-article for more information!
Hopefully, you will have an even better understanding of linen. And now that you know what linen is, you're ready to buy your next piece of linen fabric!
What is linen fabric?
Linen has been associated with high culture for millennia. It is the oldest textile known to humankind and is one of the strongest natural fibers. Linen was used primarily as bandages in the past, but today, linen is synonymous with high-end fashion. It is the most durable natural fiber, making it a popular choice for a variety of applications. In the modern world, linen has found a place in everything from luxury handbags to aristocratic clothing.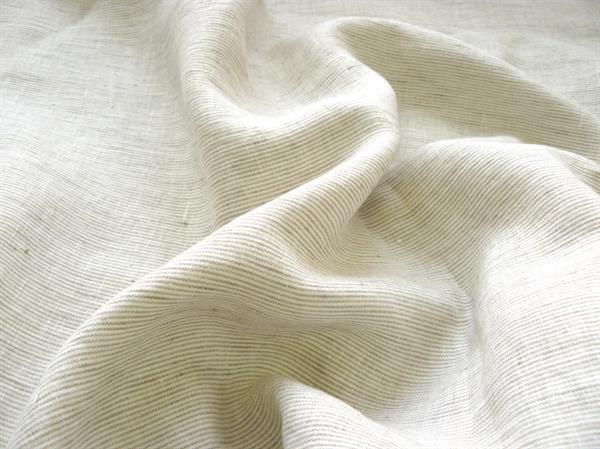 Among other things, linen is hypoallergenic. It is made from flax and has a cool, smooth feel. Because of its long, hollow fibers, linen has good conductivity. It is naturally anti-microbial, making it suitable for sensitive skin. Unlike cotton, linen resists mildew and does not hold moisture. Linen can be machine-washed, steamed, and dried. While it does not hold its shape as well as some other fabrics, it is very comfortable and does not shrink or crease easily.
If you're wondering how to identify linen, look for its distinctive creases. Real linen isn't elastic. Instead, it is durable and absorbent. Real linen will have small bumps in its weave. However, fake linen will have smoother fibers and may be more expensive. If you're not sure, check for a fabric label, and feel free to visit an authorized linen retailer. There are many linen fabric retailers in your area who can help you find the perfect piece of linen for your home.
What is linen made of?
The basic material for making linen fabric is flax. It is made of long, narrow cells called bast fibers. The fibers provide a high degree of tensile strength and are naturally flexible. The fibers are separated by a series of nodes, or weak points, that make the fabric so flexible. Once combed and straightened, the flax stalks are woven into linen fabric.
The ancient Egyptians used linen to wrap their mummies, and Medieval knights wore it under their armor. The term linen has become synonymous with household items. And even the word linen was derived from linen fabric. The flax fiber is hollow, which allows it to absorb a large amount of moisture. In fact, flax fiber can absorb 20 percent of its weight in water. Because linen can absorb this much moisture, it is often used in towels.
Linen fabric is a durable fabric that dries quickly. It is stronger than cotton and can be worn in hot climates. Linen fibers are pale yellow in color, about the size of human hair. Linen is considered a vegetable, but it is also an important part of human history. The flax plant has been domesticated all over the world for thousands of years, and flax seeds have been touted as a superfood.
The benefits of using linen fabric
One of the benefits of using linen for clothing is that it is cool and breathable. Because it is a natural insulator, linen wicks away excess moisture and helps the body stay warm in the cold season. Unlike cotton and wool, linen does not need frequent washing. This means longer-lasting clothes and a more environmentally-friendly wardrobe. Here are some of the other benefits of linen clothing. This fabric has become a global trend.
Flax is a plant that is harvested annually. It is an annual plant with 200 species, blooming in clusters of blue flowers at dawn and closing at noon. In a single hectare, flax can store up to 15 kg of honey. Flax is a biodegradable fabric, making it environmentally friendly. This is important when you're shopping for towels, bed linen, and clothing. In addition to its eco-friendliness, linen also improves sleep and mood.
Because linen fibers are extremely strong, they won't stretch. But the fabric will break, fade, or lose its elasticity after some time. That's one of the benefits of linen clothing, and it's one of the reasons why it has been used for centuries for clothing. In fact, it's 30% stronger than cotton, making it an excellent choice for clothing and home accessories. Aside from being highly durable, linen is also affordable.
The cons of using linen fabric
Linen is one of the strongest fibers on Earth. It increases in strength as it is wet. Its strength is so great that it is used to make money. But, linen might not be ideal for heavy everyday use. It is not stain-resistant, and it becomes weaker if exposed to direct sunlight. Because of this, linen may not be the best fabric choice for rooms where there is a lot of sunlight or a pet that can get messy.
Another disadvantage of linen is its limited elasticity. Unlike cotton, linen does not have any elasticity, which means that it will crease and fade if folded repeatedly. Additionally, linen is not as cheap as cotton. Because of this, it is comparatively more expensive, but the quality of the fabric is much higher. And, it's best to use a professional to the iron linen-seamless garment to prevent any wrinkles from appearing.
Another disadvantage of linen is its rough texture. Although it dries quickly, linen retains its appearance and traces of touch. If you sit or ride in a vehicle, linen will crumple. You also have to be extra careful when washing linen clothing, as linen will become untidy even with the slightest bend. The cons of using linen fabric over cotton are listed below. If you'd like to avoid the hassle of laundering your linen clothing, it is best to choose something made of blended fabrics.
History of linen fabric
The history of linen goes back a long way, all the way to the Neolithic peoples of Europe, who first sewed linen cloths about 36,000 years ago. Later, the Romans brought linen production to Britain and Gaul, but linen use didn't really gain momentum in Europe until the Middle Ages. Linen cloth was woven into all types of clothing and was a symbol of status in Ancient Egypt. By the eighteenth century, flax cultivation was widespread, and the city of Belfast was designated as a Linenopolis. By the nineteenth century, the popularity of linen fabric was at its highest, and it was even mentioned in the Bible.
Originally, linen was made of the flax plant, which is native to many areas of the world. This plant requires much labor, so it was only worn by royalty and religious leaders. However, modern-day linen is also available in digitally printed fabrics. The advantages of linen over cotton are many, and its durability makes it an excellent option for fashion accessories. However, as with most fabrics, it's a good idea to check the price tag before purchasing a linen garment.
Today, linen is used for a wide range of applications, including bedding, curtains, and other household textiles. It is also used for clothing and kitchen accessories, such as napkins and tablecloths. Historically, it was the preferred yarn for hand-sewing the uppers of loafers. Nowadays, linen is often replaced by synthetic yarn, and many high-quality fabrics made of linen are also ideal for warm, humid environments.
How to care for and clean linen fabric?
You may have heard that linen requires special care, but you might not know exactly how to go about doing so. This natural material is not like cotton, and the cleaning process is quite different. While you should wash linen as you would any other fabric, be sure to use the right detergent. Linen can be delicate and needs special care, so you should not use a harsh chemical cleaner on it. Rather, use a gentle liquid detergent to clean it without damaging the fabric.
You should wash your linen items by hand or machine. There is no need to dry clean it. You can wash linen clothes in the washing machine, but you should also check the care instructions on the garments that contain linen blends. The lining and trim of linen clothing will affect the cleaning process, so read carefully. For example, you may not want to dry clean a linen Lucca dress, as this fabric is made from a blend of rayon and linen.
When washing linen, remember that it is made from a highly structured material. You should never overhandle it. Overhandling can cause damage. Instead, use a gentle cycle to wash it. Be sure to separate your linen pieces from heavy fabrics, such as cotton. And never wring the fabric when washing it by hand. Wringing will twist the fibers. If you do, you may have to dry-clean the fabric to avoid shrinking.
---
FAQ
Main linen fabric colors
green
black
pink
red
grey
white
blue
purple
yellow
Main linen fabric brands
Lunarable
Cotton + Steel
Michael Miller
Fabric Merchants
Ambesonne
eLuxurySupply
ben textiles inc.
Robert Kaufman
SanVera17
APC Fabrics
Spoonflower
Sophia-Art
TELIO