Denim Fabric: Features You'll Never Guess
A global denim fabric market is expected to grow at a CAGR of 4.4% during the period from 2021 to 2030. The pandemic has affected several industries worldwide. In the last three decades, the denim fabric market has grown from a small amount to a multi-billion dollar industry.
Here, we will explore the advantages and disadvantages of this fabric. Also, we will discuss the advantages and disadvantages of making clothes out of denim fabric.
What is denim fabric?
Denim fabric is a staple of American clothing. Its yarns are tightly twisted, and it's often treated with an indigo dye. The dye gives the outer threads of denim a blue color, while the interior remains white. The denim fabric is woven into a wide variety of garments, from jeans to dresses and even t-shirts. A denim garment's weight varies due to the thickness of the yarns.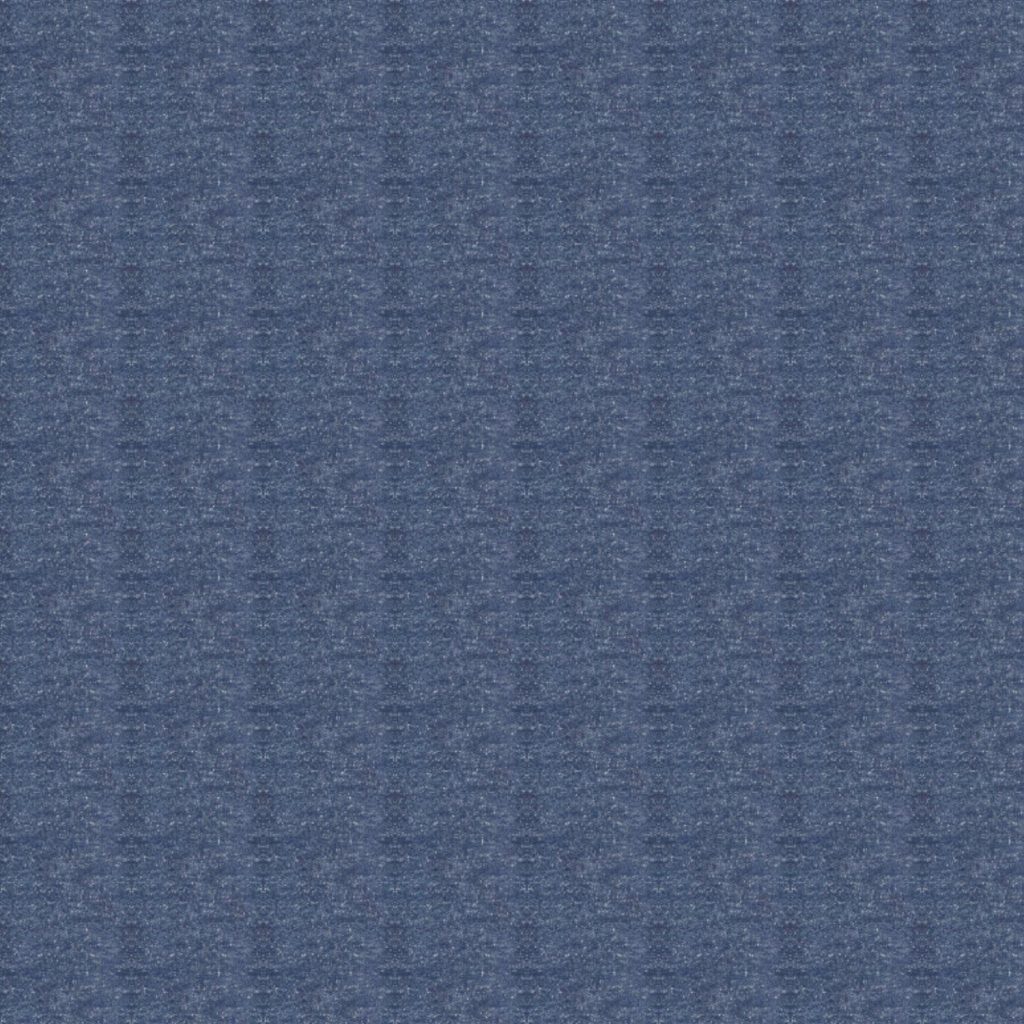 The process of making denim fabric begins with slub yarns. The yarns are spun to produce a fabric that is extremely durable. When woven into jeans, the wefts and warps are interwoven so that the fabric has an edge that won't fray. This fabric is then processed into denim garments using a shuttle loom. Because shuttle looming is a labor-intensive process, denim fabric has a tighter weave. Traditional jean makers use fabric all the way to the selvage edge.
The origin of denim fabric lies in a French town called Nimes. The fabric was originally made from wool and cotton. Awestruck by its durability, it soon became a popular item of clothing. The term 'denim' comes from the French phrase "serge de Nimes," which means'serge de Nimes'. These garments were originally worn by Indian sailors and fishermen, but eventually the fabric was popularized worldwide and became a fashion statement. Today, it is a staple of modern life and is a favorite of millions of people across the globe.
What is denim made of?
What is denim fabric made of? This article will tell you the basics of this fabric. Traditional denim is made of cotton woven into a twill weave. The twill weave creates the characteristic diagonal ridges that make denim so durable and thick. Nowadays, denim is usually made from a combination of cotton and polyester, which helps to control shrinkage. Stretch fibres can be incorporated into some denim fabrics and the amount of stretch is usually between two to three percent.
Denim is a twill fabric that is tightly woven. Cotton is used as the warp yarn, while white cotton threads are used as filling yarn. These two yarns are stretched across the width of the fabric, where they interlace at 90-degree angles with the warp yarn. The resulting pattern is known as twill. The left hand twill weave is softer, while the right hand twill runs diagonally from left to right.
The denim fabric is available in many styles and prices. However, the main fabric is cotton, which is both affordable and durable. During the manufacturing process, denim is washed to remove the excess indigo dye and make it more pliable. However, this type of denim is often referred to as raw/dry denim, and has a stiffer feel than other types. This type of denim is often used in clothing and accessories, including jeans and shirts.
The benefits of using denim fabric
Denim is a hard cotton material that has many properties that make it ideal for sewing. The traditional color of denim is blue, and the fibers of the fabric are tightly interwoven. This makes denim fabric relatively strong and durable, and it is easy to shape and stretch. Because indigo has poor affinity with cotton fiber, it is not a great dye for denim. The best solution is to dye denim with a chemical called melaleuca, which has a higher affinity for cotton fiber.
However, not all denim is made with this natural fabric. The manufacturing process of denim jeans releases a large amount of waste, greenhouse gases, and pollution. It is estimated that 4 billion people worldwide are affected by water scarcity. Cotton is also one of the most polluting fabrics, as it requires a high quantity of water to grow. In order to make one pair of jeans, a kilogram of cotton is used.
Although denim is expensive, it is a versatile fabric that can be used for many different types of clothing. It is also one of the most affordable natural fabrics, as it costs about the same as synthetic materials. However, it can be expensive if you purchase certain types. Raw organic denim can cost dozens of dollars per yard. However, you can find organic cotton, which is produced ethically. It is worth the price difference if you want to make a conscious effort to buy eco-friendly materials.
The cons of using denim fabric
Denim is a sturdy and inexpensive fabric, but it is not without its downsides. The fibers are made up of a constricting fiber of cotton, making it stiff. Raw denim has a characteristic stiffness that makes it stiff even after a wash. Denim garments can be softened with specific washing treatments, but raw denim will always be stiff. This is because denim requires a very high temperature to be softened. Depending on the fabric, there are different ways to wash and treat it.
Because
denim
is a heavy fabric, some brands opt to use recycled denim. While denim garments are cheaper than chambray, these can be expensive and not appropriate for summer. Another con is that denim clothes tend to be too hot to wear in the summer. So, it's important to consider how you will care for your denim garments before making a purchase. However, there are some ways to minimize these negative effects.
Recycling denim is a viable option for those concerned with the environment. Although the process of recycling denim is environmentally friendly, recycled denim can be a bit inconsistent. Because recycled denim is relatively new, the quality of the product may vary. Nonetheless, it is far more environmentally friendly than fiberglass. The downside is that the material is not as stable as fiberglass, and it is more expensive to ship. For these reasons, denim is an excellent choice for insulation.
History of denim fabric
The history of denim fabric can be traced back to France's town of Nimes. Tailors there began weaving cotton together in an unusual way. The weft passes under two or more warp threads, creating a reinforced fabric. The outer warped threads were dyed blue, while the inner thread remained white. This resulted in denim jeans and denim jackets. The ageing process of denim is a result of the unique weaving technique.
The process of making denim began in the 16th century in France and Italy. A man named Jean-Gabriel Eynard was responsible for developing the fabric. Massena's troops had just landed in Genoa. Eynard's work included outfitting the troops and designing the first blue jeans. His design would eventually become the basis for denim fabric. This history of denim fabric will tell you how the jeans were born.
Originally designed for laborers, jeans were popularized in the 1930s and continued to grow in popularity through the 1950s. They were worn by everyone from Hollywood leading men to small-town farmers. As their popularity grew, they became more acceptable in every category of society, from privileged college students to working class farmers. Despite the fact that the jeans were first worn in the mid-19th century, the clothing still carries a distinctly masculine heritage.
How to care for and clean denim fabric?
Washing your denim is a vital part of keeping it looking good and feeling fresh. It's very important to avoid over-washing it and line drying it. Both of these methods can damage the fabric, so washing it inside out is the best way to maintain its beauty. The right detergent and a gentle brush will help you clean denim properly. A few tricks to clean denim include avoiding the dryer, spot cleaning, and using a toothbrush.
Avoid washing raw denim, as it is susceptible to stains. For a quick spot-clean, use a spoon or the edge of a credit card to scrape the solid off. Never rub a solid on denim; this will only push it deeper into the fabric. If you use a detergent, make sure it's designed for denim and not something with a strong smell or abrasive materials. Remember that rubbing it lightly can cause dye to transfer.
When washing denim, try to separate the colours so that they don't transfer onto one another. The darker indigo dye can transfer onto lighter colours. To avoid colour transfer, you can also wash the denim in cold water. A brand like DL1961 uses less than 10 gallons of water and creates every piece of clothing in-house. With its beautifully classic styles, it's the perfect choice for everyday wear.
---
FAQ
Main denim fabric colors
black
pink
blue
purple
white
green
red
grey
yellow
Main denim fabric brands
eLuxurySupply
Sophia-Art
APC Fabrics
TELIO
Cotton + Steel
Lunarable
Fabric Merchants
SanVera17
Robert Kaufman
Spoonflower
Michael Miller
ben textiles inc.
Ambesonne