Broadcloth Fabric – The Perfect Cloth
The fabric known as Broadcloth has roots in medieval England. Weavers from that country developed their techniques with help from craftsmen in Belgium. The original English broadcloth was made from wool, which was plentiful and relatively inexpensive.
The Flemish weavers, on the other hand, were limited by their available materials to refine the process. In this way, the English developed a method of making fabric that they could export to Belgium undyed and finished in dye vats.
What is Broadcloth fabric?
When you're shopping for fabrics, you might be wondering what is Broadcloth fabric. This lightweight material is often used in dresses and blouses. It drapes nicely and is soft next to the skin. It's also strong and durable and should last for a long time. It is commonly used for quilt tops and blocks, but there are a few downsides to buying this fabric. First, you'll want to know that broadcloth doesn't have a "right" side. In fact, you can't even tell if broadcloth has a "selvage" attached.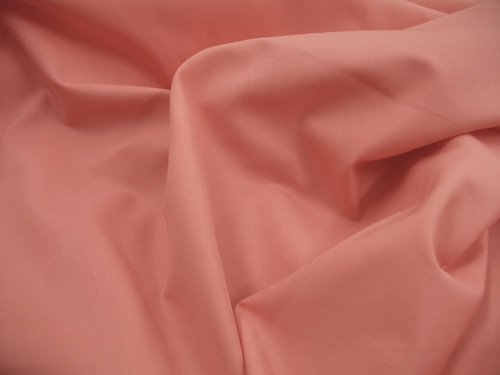 Broadcloth was originally made in Flanders and was used for shirts and other garments throughout the medieval period. In the early 1920s, mercerized broadcloth was imported into the United States market. It was woven from cotton and a polyester-cotton blend, with heavier filling yarn than wool. Its main use was in shirtmaking. The fabric's original name was poplin, but it was soon renamed broadcloth in the U.S. and other European countries.
The process of manufacturing broadcloth is largely unchanged today. It was originally made of wool and woven in extra-wide looms. It was then soaked in water to make it more dense and pliable. It was then beaten with a wooden hammer and rubbed with fuller earth. It is then dried and woven into cloth that is supple and smooth without a greasy feel.
What is Broadcloth made of?
Broadcloth is a type of fabric that has a simple weave and is most often used for prints. It was traditionally made of wool and was extremely dense, making it useful for tough tasks like upholstery. Today, its main use is for craft projects and upholstery. You can make your own broadcloth curtains or use them in upholstering projects. Here are some things to know about broadcloth.
This fabric originated in Flanders and was used in the 11th century through the medieval period. Broadcloth, originally made of wool, was imported to the United States in the early twentieth century by Belgian craftspeople. Because the wool was readily available in their countries, the process was refined and the fabric was primarily used for shirtmaking. Broadcloth fabric was initially referred to as poplin by its importers, but the term broadcloth has stuck ever since.
In addition to making clothes, broadcloth is also used in linings. Its luster and durability make it an ideal fabric for such projects. It can also be used for car covers and upholstery. Whether you want to make a purse or a coat, broadcloth is an excellent choice for the lining. A lining made from broadcloth is not going to be too heavy and will not crease over time. Broadcloth fabric can be woven into a wide variety of different styles and colors.
The benefits of using Broadcloth fabric
Cotton is one of the most common fabric fibers used for making broadcloth. While it is made of cotton, you can find broadcloth fabric made of other fibers as well. This material is commonly considered medium weight and is made with a high thread count. A higher thread count is indicative of a smoother, silkier fabric. Broadcloth fabric can range from thirty to six hundred threads per square inch. Hence, it is ideal for lining projects.
Since broadcloth typically comes in solid colors, you can make more garments with it without having to mix and match colors or patterns. To sew broadcloth, you need universal sewing machine needles of 90/14 or 100/16. A strong all-purpose thread is also a must. When sewing with thick broadcloth, you might want to use a walking foot.
Cotton broadcloth is machine-washable. Make sure to wash it at the recommended temperature to prevent shrinkage and maintain its crisp texture. Unlike other fabrics, broadcloth is machine-washable and can be dry-cleaned, making it a versatile fabric. Generally, it should be washed at cold temperatures using a mild detergent. Then, it can be ironed or steamed. In either case, it will be fine.
The cons of using Broadcloth fabric
Although this fabric is often used as a substitute for quilting fabric, not everyone actually uses it for quilting. One of its advantages is its dense structure and ability to keep the cold off the body. Unfortunately, not everyone is comfortable sewing broadcloth. Although it is inexpensive and readily available, some pros and cons are important to consider before choosing it for your next quilting project. Below are a few things to consider when making the switch to broadcloth.
Because broadcloth is made from natural fibers, it can fray easily. You can avoid this problem by using a sharp rotary cutter and pinking shears to cut the fabric. It is also important to use zigzag stitches on your seams to avoid fraying. Broadcloth is also harder to work with than most other fabrics. It may not be as easy to stitch a hem when using broadcloth, but it will make it much easier for you to avoid mistakes and save time.
When buying fabric, consider the material's weight and durability. While broadcloth tends to be heavier than other fabrics, it is still very breathable. It can also be used for hot weather, but oxfords are not suitable for this. Broadcloth is also more expensive than cotton, so consider that when comparing this fabric to a cotton-based garment, you should choose a lighter material if you are planning to wear it during hot weather.
History of Broadcloth fabric?
The history of the broadcloth goes back to the eleventh century when it was first manufactured in Flanders. This textile remained popular throughout the medieval period and was used in both military and household garments. In the 15th century, various English districts began to produce the fabric, and it was viewed as one of the finest types of English cloth. Around 1500, the Company of Merchant Adventurers in London exported large quantities of the finished product to Antwerp, where it was dyed and finished. It was then marketed throughout northern Europe. As of this time, a typical length of broadcloth could measure up to 24 yards.
Today, broadcloth is usually made from cotton or wool, with a polycotton blend. This material is densely woven, and the natural fibers respond well to its purpose. While both cotton and rayon are good options for making broadcloth, the latter is more suitable for use in shirts and dresses. In the fashion world, there are 16 varieties of broadcloth fabric. Read on to learn more about their unique qualities and their history.
Broadcloth's history goes all the way back to medieval England. Its development as a fabric began with the Romans, but it was further refined by King Edward I. The textile was initially made of wool, and the Flemish craftsmen introduced it to the U.S. in 1331. Then, when it was discovered that wool was not as cheap in England as cotton, broadcloth became the popular fabric of the times.
How to care for and clean Broadcloth fabric?
Wash broadcloth fabric in cool water using the permanent press cycle on your washing machine. Only wash broadcloth with other similar fabrics, such as cotton or linen. Do not wash broadcloth with fabrics that have zippers or embellishments that can snag the material.
Use mild detergent to wash the broadcloth fabric. If you are concerned about shrinkage, use a detergent that is free of enzymes and bleach. Only use a small amount of detergent when washing broadcloth, since too much can cause residue to build upon the material.
Dry broadcloth fabric at a low temperature setting and remove it from the dryer while it is still slightly damp. Hang the material over a clothesline or lay it flat on a towel to finish drying. Iron the material while it is still damp to prevent wrinkles and remove any creases that may have formed during ironing.
---
FAQ
Main broadcloth fabric colors
black
grey
red
yellow
green
blue
purple
pink
white
Main broadcloth fabric brands
Michael Miller
Spoonflower
TELIO
ben textiles inc.
eLuxurySupply
APC Fabrics
Fabric Merchants
Sophia-Art
Robert Kaufman
Ambesonne
Cotton + Steel
SanVera17
Lunarable