We live in a wonderful time – a time of technological progress. Talented scientists chemists gave the world many different synthetic fibers. Now in the textile industry there are many beautiful and functional fabrics, the catwalks simply captivate the eye. One of these tissues is an organza. I want to talk a little about this fabric, as well as give recommendations for caring for it.
The material consists of nylon and polyester fibers. They are tightly twisted together. The fabric shines, especially in daylight. This makes this fabric very desirable for evening dresses and carnival costumes.
This fabric has many advantages if you sew elegant clothes from it:
it is well cut and parts of any complexity can be cut out of it,
the fabric holds its shape for a long time, very durable,
this material is easily washing,
has the property of almost not crumple.
Tip 1

You can wash it like this: soak the dress in warm soapy water, and then rinse it several times. It is necessary to change the water 2-3 times. Then it is better not to squeeze the fabric, but to hang it up and let the water drain on its own. Since this thin material, it will dry very quickly.
What steps need to be done before proceeding with sewing a carnival costume, I described in an article about a ladybug costume.
My carnival costume consists of a dress, a hoop, a fur vest, arm ruffles, boots and a fluffy tail. Very well complements the whole image of aqua makeup on the face and accessories.
The dress has a simple cut, a band collar, a puff sleeve, a skirt with folds. When sewing from an organza it is necessary to process all seams with an oblique inlay of the same color. Since this dress is for a squirrel, it is possible to provide an incision for the tail at the back.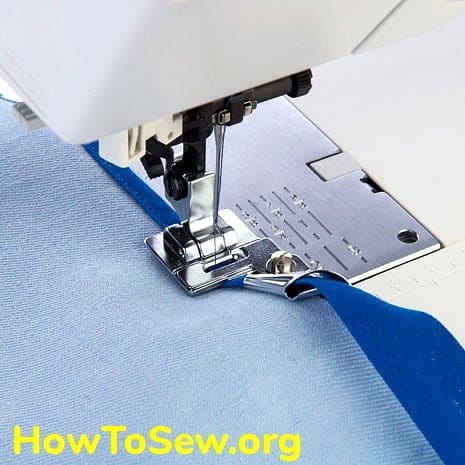 Advice
To make fast and high-quality treatment with an oblique edging, you need to use the foot for sewing on an oblique edging. It is very comfortable.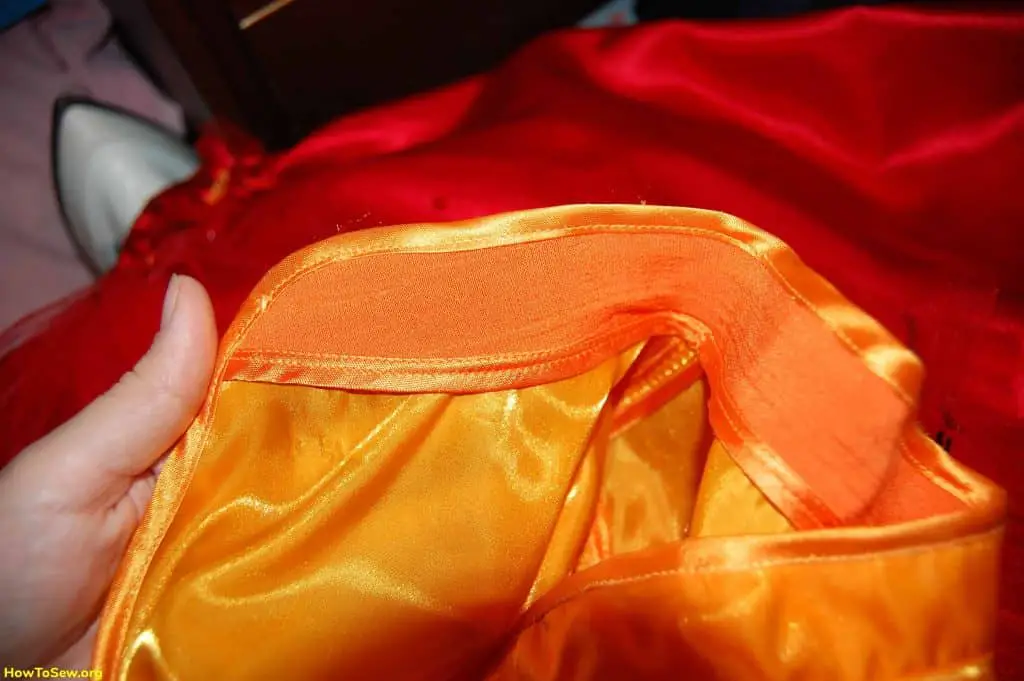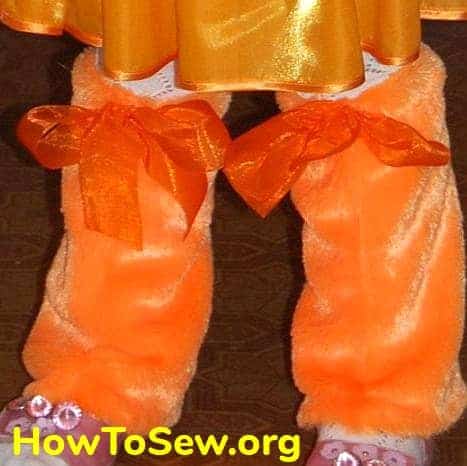 How to make a tail for a squirrel carnival costume
First, you need to make a frame of copper wire in shape, it will be like the letter S. More about how to make a frame of wire is described here "how to make horns for a ladybug".
The second is to take an orange boa or just a piece of fur and wrap the frame with fur.
Third – you need to fix the tail. To do this, you need to sew the tail to the gum belt or to the tape. When you wear a carnival costume, the base of the tail must be inserted into a special hole, and fasten the top of the tail to the vest with a large pin. A special hole must be cut in advance in the dress when you sew it. Of course, you can do without a cut, and tie the tail on a ribbon on top.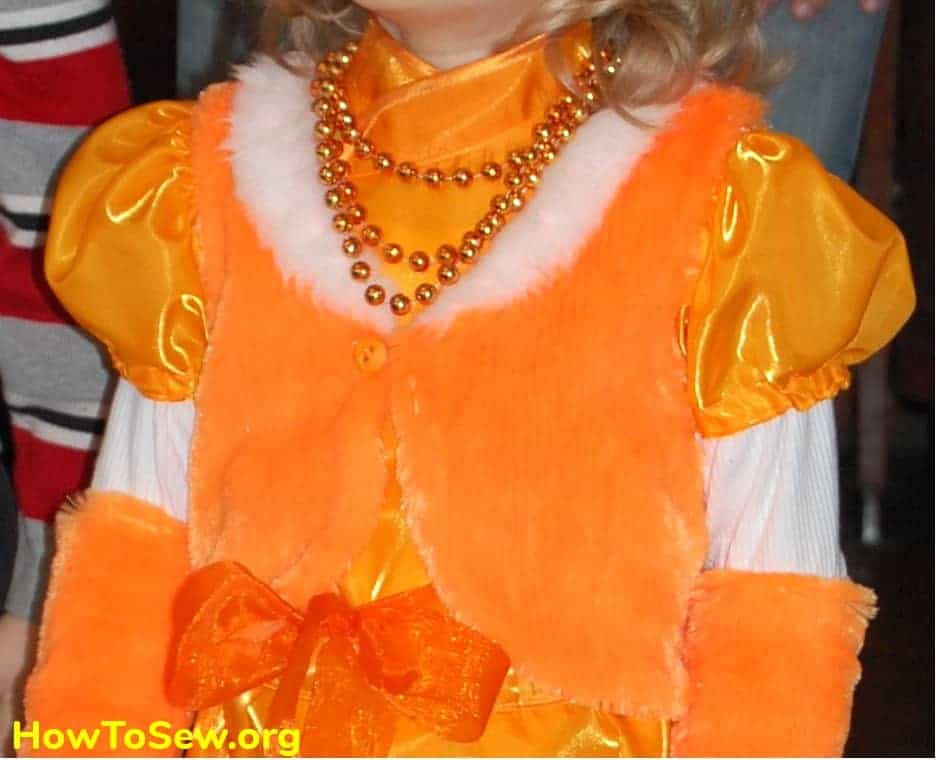 You can make long sleeves as accessories. They will reach almost to the elbow. Inside you can make them out of knitwear.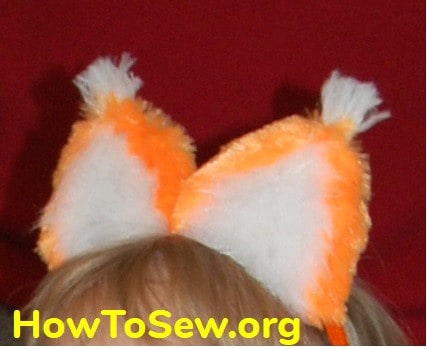 Another main accessory for a squirrel carnival costume is ears.
To make them, you need to buy a regular thin hoop and wrap it with an orange ribbon. Then sew two triangles of orange and white fur, sew threads in the upper corners of the triangles – tassels. Triangles – ears must be secured to the hoop with threads using hand seams. This is the last accessory, according to our sketch, which my daughter and I discussed when we wanted to sew this elegant suit.
Everything turned out bright and brilliant. Organza is very well suited for the implementation of our idea. My daughter and I were very pleased with the carnival costume.