This article is devoted to children's pajamas – such useful and necessary home clothes.
Sewing home clothes seems simple, but it is only at first glance.
What are the criteria we set for home clothes:
it must be sewn very carefully and carefully,
it should not rub anywhere, should not restrict movement,
be free and comfortable to dress,
also, these clothes should be practical and machine washable,
be anti-allergenic and beautiful.
So what materials are suitable for sewing such home pajamas?
Flannel – this is the first fabric in the life of every baby, it is soft and warm, very warm. This fabric has a loose texture, retains heat well. I think those babies who were born in winter have a lot of things from flannel.
I propose to consider this pajamas for girls: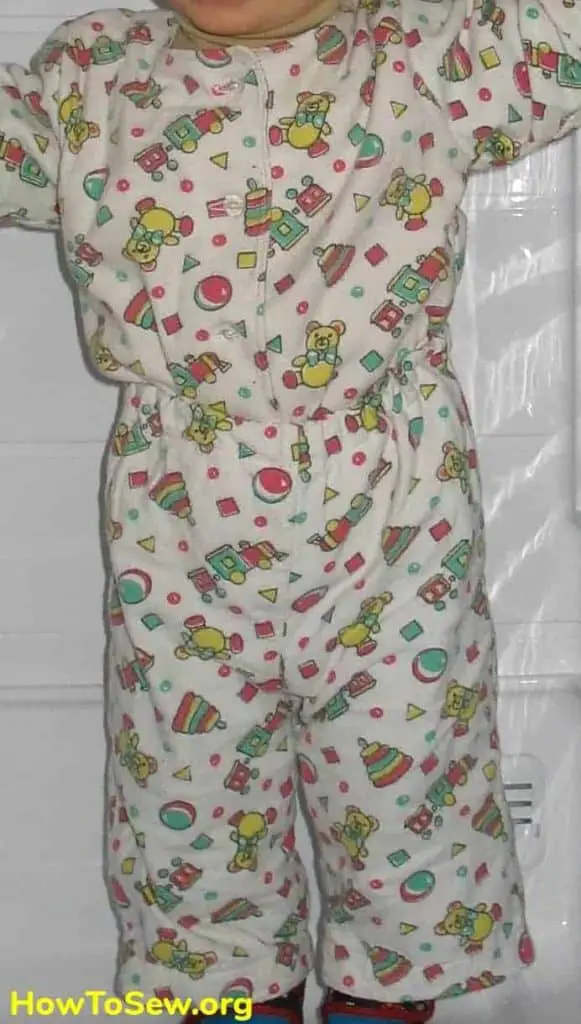 The photo shows that this is a flannel pajamas. It is very comfortable and warm. It is a loose-fit jacket and the same wide elastic pants. She is ahead with buttons. Neckline without collar. Pants without pockets. The belt is not sewn. It can be done like this – bend the fabric, sew and then gum.
Pattern for children's pajamas any suitable. You can also circle the existing jacket. When sewing, you need to carefully knit the threads, process the seams with an overlock. The inside should be comfortable and the threads should not stick out.
Below are two schemes – patterns with step-by-step instructions. In one, it's very well drawn in what sequence and how to sew a sweater, and in the other panties.
That's probably all I wanted to tell. Sew comfortable pajamas to your children's health. Tell and share your experiences.
I wish you every success.