Making your clothes can be a fun hobby and a great way to save money. If you're new to sewing, you might not be sure where to begin. What kind of machine should you buy? How much do they cost? And what features should you look for in a good model? This post will cover everything you need to know before purchasing your first sewing machine for dressmaking. But first: let's talk about why dressmakers prefer dedicated sewing machines over the more versatile all-purpose machines that many people use for crafting projects like scrapbooking or quilting.
What do you look for when buying a sewing machine for dressmaking?
Now that you know the basics of a sewing machine let's look at some of the features to consider when choosing one.
Reliability: How well has this model been reviewed? Is it known for breaking down easily? What are the issues with it?
Features: What can it do? Do you need straight stitching or zigzag stitching? Dual feed (a stitch that goes forward and then back over), adjustable presser foot pressure, and automatic needle threader make life easier.
Price: How much are you willing to pay for your new machine? Are there other options that would do almost just as good a job but cost less money?
Size: If space is an issue in your home, consider buying either a mini or compact version instead of regular sewing machines. These smaller versions still have many of the same features as their larger counterparts but take up less room on your worktable.
Weight: Does this model weigh more than others in its category/price range, or is it about average weight-wise compared to similar models from other companies? The lighter models may be easier on your hands during long hours spent working away at them than heavier ones if they strain too much against gravity's pull over time.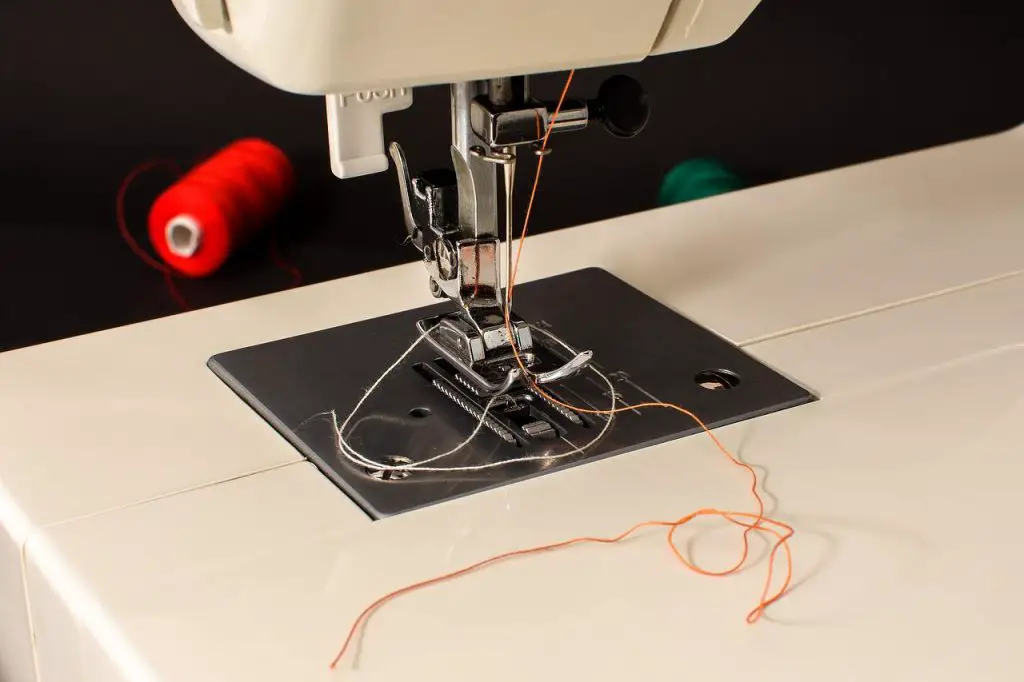 What sewing machines do fashion designers use?
Fashion designers use a variety of sewing machines in their work. The most common types include the following:
Fashion designers will typically use one of these five brands, as they're all high quality and come with features that make them easy to use, even for beginners.
What are the most reliable brands of sewing machine for dressmaking?
The most reliable brand of sewing machine for dressmaking is Singer. The company began in 1851 and had been making machines ever since. They're an international brand with a reputation for quality, so you'll be able to find them in almost any country.
Brother machines were founded in Japan in 1908 and have become famous worldwide due to their affordable prices (starting at around $150).
Juki is another Japanese-based brand that makes high-quality sewing machines, though slightly more expensive than Brother models.
Janome is another popular option between Juki and Brother in price and quality.
Which is better, Singer or Brother?
The Singer is more expensive, and the Brother has a more extensive variety of stitches, so the choice comes down to what kind of sewing you plan on doing. The decision between these two brands is like choosing between a car and a motorcycle: both are excellent in their way but will not necessarily be suited for every occasion.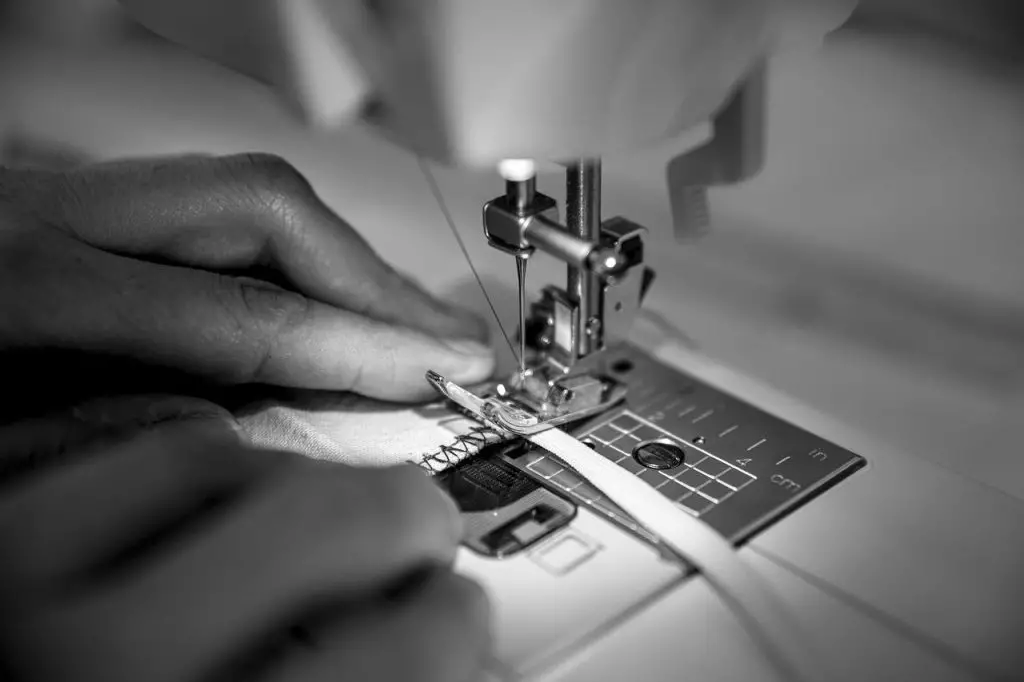 The Singer is better for beginners because it's easier to use, more reliable, and produces fewer jams (although you should still check your bobbin regularly). The Brother can be used by professional dressmakers thanks to its advanced speed control, embroidery options, twin needle capability, and automatic thread cutter. It also has many accessories available which are convenient if you're planning on using your machine regularly or professionally – such as storage trays that allow you to keep all sorts of things organized while keeping them within reach at all times (like bobbins).
Are computerized sewing machines better than mechanical ones?
You are probably wondering whether or not a computerized sewing machine is better for you than a mechanical one.
Yes, but there is more to it than just that. A computerized sewing machine will be more expensive and harder to use at first, but it will save you money and frustration by being more reliable, accurate, and easier to use.
How expensive are sewing machines for dressmaking?
The price range for sewing machines for dressmaking is $100 to $1,000. The more expensive ones usually have more features and are more reliable, durable, and of higher quality. They are also usually more straightforward to use than cheaper machines. However, if you only plan on making simple clothing that doesn't require much sewing, then a primary machine will be fine.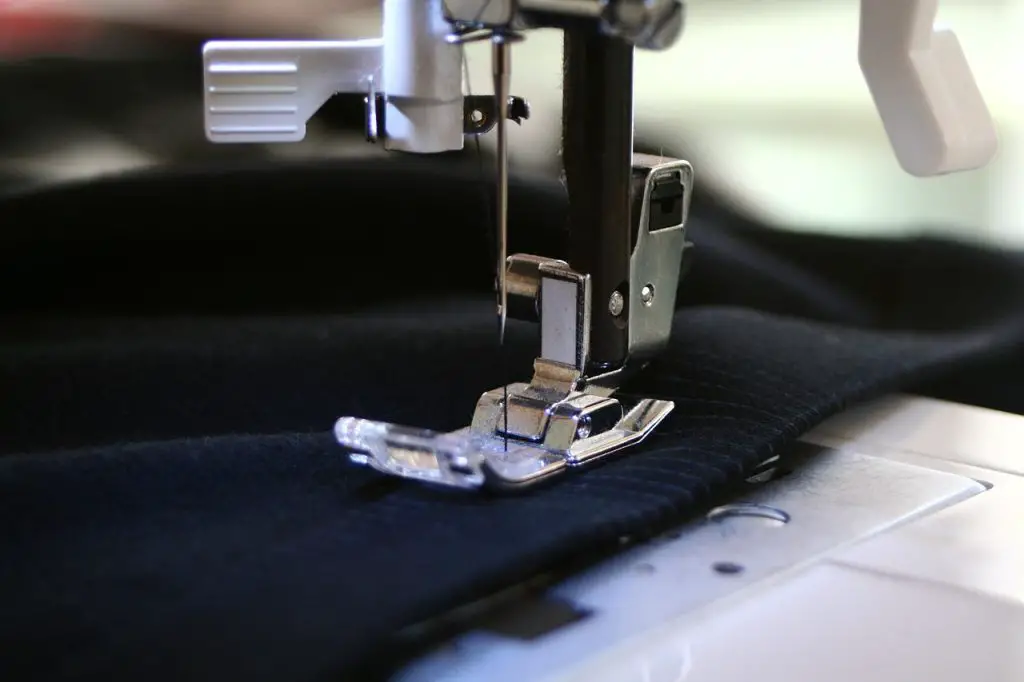 What is the best dressmaking sewing machine?
If you're a beginner, the best dressmaking sewing machine is the Brother CS7000X. It's inexpensive and easy to use, but it still features many features that more advanced users will love. The next step up would be something like the Singer 4423 or Brother GX37 because they have more features than the CS7000X and are easy to use.
If you're searching for something with more advanced capabilities, I suggest looking at models that cost between $150-$300, such as SINGER SM024 or Brother CS5055. These models are loaded with all kinds of fancy stitches but also feature enough automatic functions (like built-in buttonholes) that beginners won't get overwhelmed by them either!
Brother CS7000X
Brother CS7000X is a computerized sewing machine with a decorative stitch feature. This means it can create different designs on the fabric.
The cons of this machine are that it can only be used for basic stitching jobs and some embroidery work but do not allow for free-motion quilting or other more complex projects.
Its user experience is also not great, as the built-in needle threader is slow and unreliable, and there are no touch screen controls or LCD to view settings while you sew.
SINGER 4423
SINGER 4423 sewing machine is very versatile and can be used for various tasks. It has been specifically designed to make sewing easy and comfortable, and that is why it comes with many features that will surely give you a fantastic experience when using it. The ability to sew heavy and light materials makes this machine stand out from others.
With its countless benefits, I like to refer to this sewing machine as "the all-in-one" because it can do almost anything related to sewing work, such as hemming curtains and bedsheets, making pillowcases, or even quilting projects without any hitch. If you are looking forward to buying your first sewing machine but don't have enough knowledge on what type of machines are available in the market today, then please read my review below so that we can help narrow down your choices based on critical factors such as price range, features compatibility, etc.
Brother GX37
The Brother GX37 is a great sewing machine for dressmaking. It's an excellent choice for beginners, professionals, and advanced sewers who want to increase their skills.
The Brother GX37 has a lot of features that make it suitable for dressmaking, including:
automatic needle threader makes threading your needle easier than ever before!
you can choose between four different types of needles according to the material you're using;
more than 80 stitches are available at the touch of a button;
it has an automatic cutaway system so you can easily remove your fabric from below without damaging it;
there's also an automatic bobbin winding function which saves you time and effort when sewing multiple projects.
SINGER SM024
SINGER SM024 sewing machine offers a good range of stitches, accessories, and speeds. It also has a decent size range, but if you're looking to make something more extensive than the maximum measurement of 4ft 10in, this is probably not the machine for you.
The Singer SM024 is a great beginner model with all the essential features you need to get started on your sewing projects. It has 25 built-in stitches for making hems, seams, and decorative patterns (such as buttonholes). The stitch selection dial makes it easier to choose what kind of stitch pattern you want without looking at an instruction manual or having any experience using sewing machines before – though there is an instructional DVD included if you need some guidance!
It includes an automatic needle threader which makes threading your needle much easier, so there are no more tears when trying again after failing once too many times! There is also an auto-shutoff feature that stops working after about 60 minutes so that nothing gets overheated while unattended; this helps ensure longevity over time and safety during use because no one wants burnt fingers!
Some minor drawbacks include limited speed ranges (only two options – the slowest being 300spm), but these don't affect how fast we sew clothes together since most garments require only 100spm anyway.
Brother CS5055
If you're looking for a sewing machine that's easy to use and a good value for money, the Brother CS5055 is excellent. It has many features, but they're all intuitive and easy to work with. The automatic needle threader makes it one of the most straightforward machines on this list to use. This model comes with many accessories, including five presser feet (the aforementioned automatic needle threader is one) and many accessories for quilting and embroidery. The smaller size makes it ideal for dressmaking projects, though you can easily take it out for larger ones if needed!
Great sewing machines for dressmaking
Brother
Brother is an excellent brand for beginners, offering easy-to-use, affordable, and reliable machines. Their machines are perfect for dressmaking and can be used for any project you may have in mind.
SINGER
Singer is another popular option when choosing your sewing machine. They make all kinds of models for all kinds of people, so whether you're looking for something basic or something more advanced, there's probably something that will fit into your budget. If you want an entry-level machine from this brand, I recommend their SM024 model.
Conclusion
If you're looking to buy your first sewing machine for dressmaking or upgrade to a newer model, these are the ones we recommend. Each of them offers something unique and is designed for different types of sewing. If you feel like this list is missing something important, let us know. We hope that by sharing our expert opinions on what makes each machine great (and not-so-great), we've helped you choose one for yourself or as a gift for someone else. Happy sewing!